Dignified Living

Short-Term Housing Facility Sweeps the 2020 Awards Program
Featured Project
The Aya by Studio Twenty Seven Architecture / LEO A DALY JV
The Aya

Washington, DC
Studio Twenty Seven Architecture / LEO A DALY JV
Grand Award
Chapter Design Award in Architecture
Washingtonian Residential Design Award
This short-term housing facility, part of DC Mayor Muriel Bower's initiative to combat homelessness, serves up to 50 homeless families in Ward 6 and architecture—expressed here by unusual ziggurat-like forms, checkerboard openings, and brick façade patterns—was seen as a critical component to make a positive difference for this building type. Dwelling units consist of large rooms with two-to-five beds, a desk, and small living area (some units have en suite bathrooms). Kitchens, dining areas, most bathrooms, and laundries are shared. The facility includes a medical clinic that serves residents and the broader community.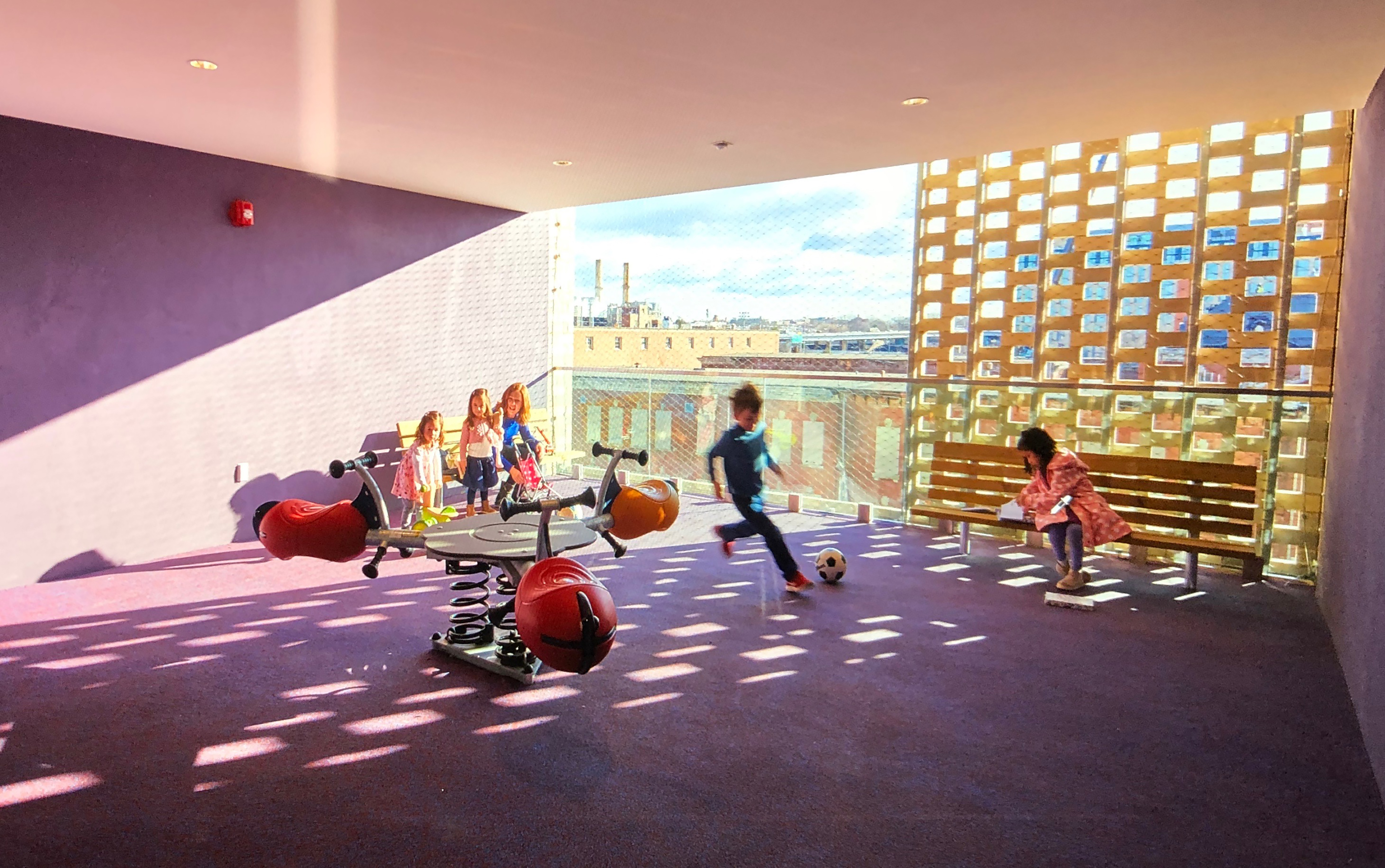 Project Credits
Structural Engineers: Silman
MEP Engineers: SETTY
Civil Engineers: A. Morton Thomas & Associates, Inc.
Geotechnical Engineers: ECS Capitol Services
Cost Estimators: TCT Cost Consultants
Land Use Attorneys: Holland & Knight
Archaeologists: John Milner Associates
Acoustical Engineers: Acoustical Design Collaborative
General Contractor: Blueskye Photographer: © Anice Hoachlander/Hoachlander Davis Photography
Back to
2020 Awards Show