Doorways:
Artistic Reflections of Place by
Donald Beekman Myer, FAIA

Casablanca, Morocco
From his travels around the world, Don Myer painted doorways he encountered along his epic journey. These doorways captured his attention by speaking to him about history and design, perhaps even about transitions and the unknown behind doors. Wood or metal, plain or decorated, natural or colored, the variety of doorways he documented signifies the breadth of craftsmanship employed across cultures.
This exhibition features 35 mixed media artworks, mostly watercolor and color pencil, representing places such as Cuba, Colombia, Croatia, France, and Morocco. Don created each artwork in his studio by referencing photographs from his travels. Labels were designed to be simple, identifying only the locations where doorways were encountered. Any story, feeling, or impression drawn from an artwork shall be a product of the viewer's imagination—per Don's wishes.
With this exhibition, we celebrate Don's memory and the artistic talents he shared with family, friends, and colleagues throughout the community. Thank you for visiting and supporting his legacy.
Artist Bio
Adore a Door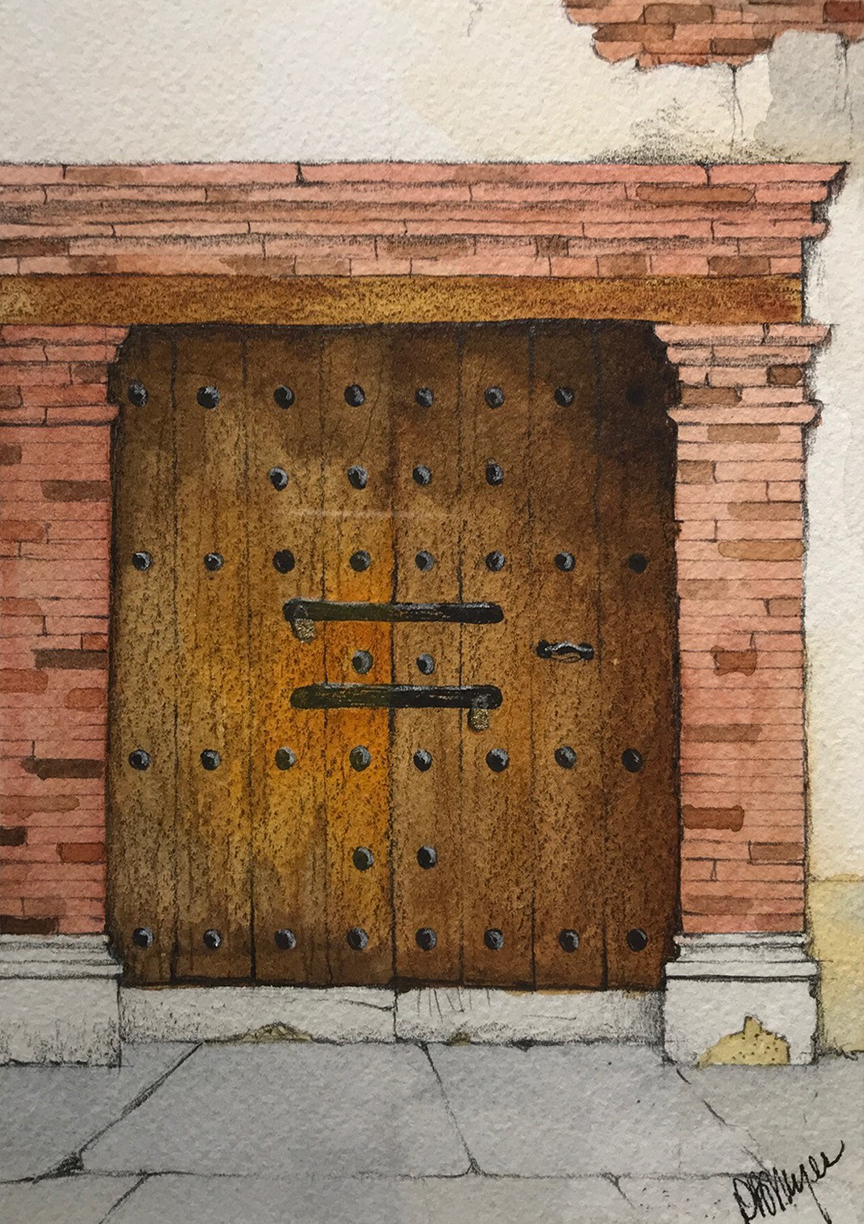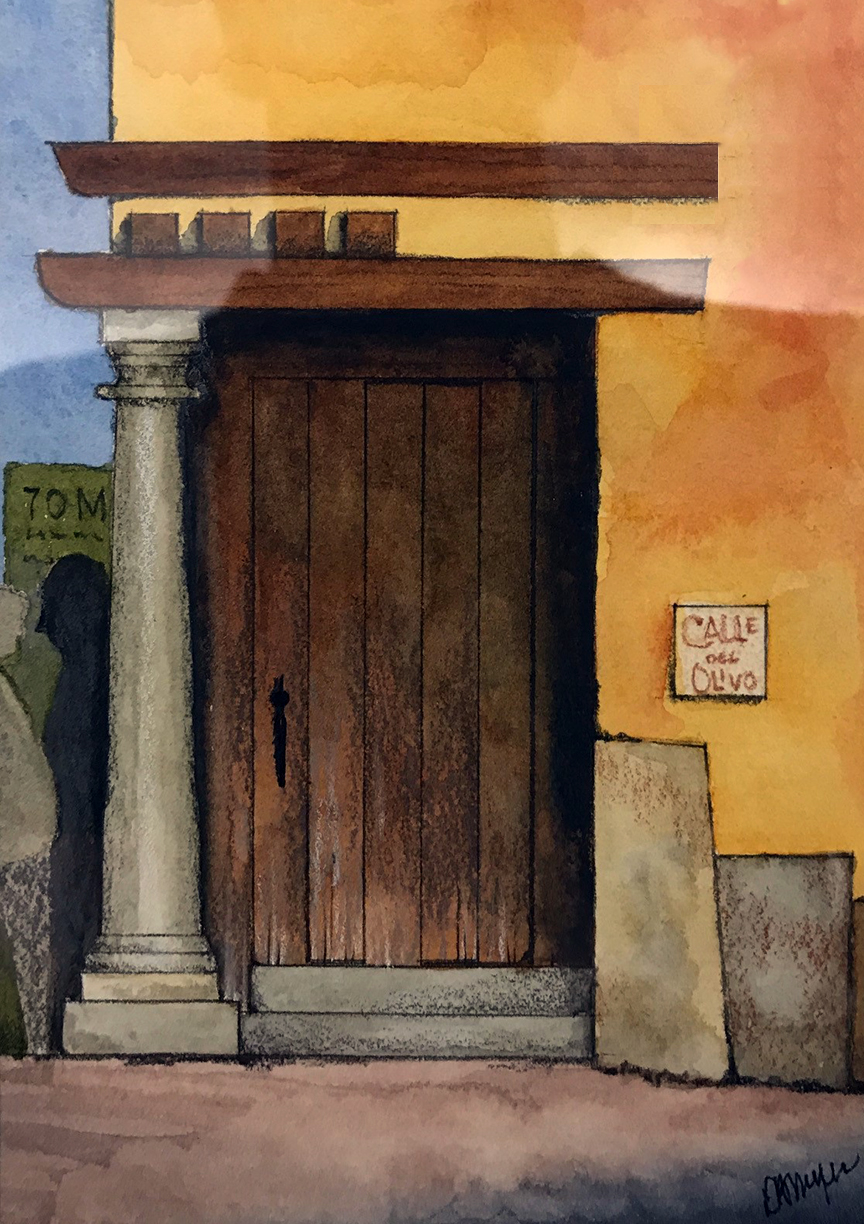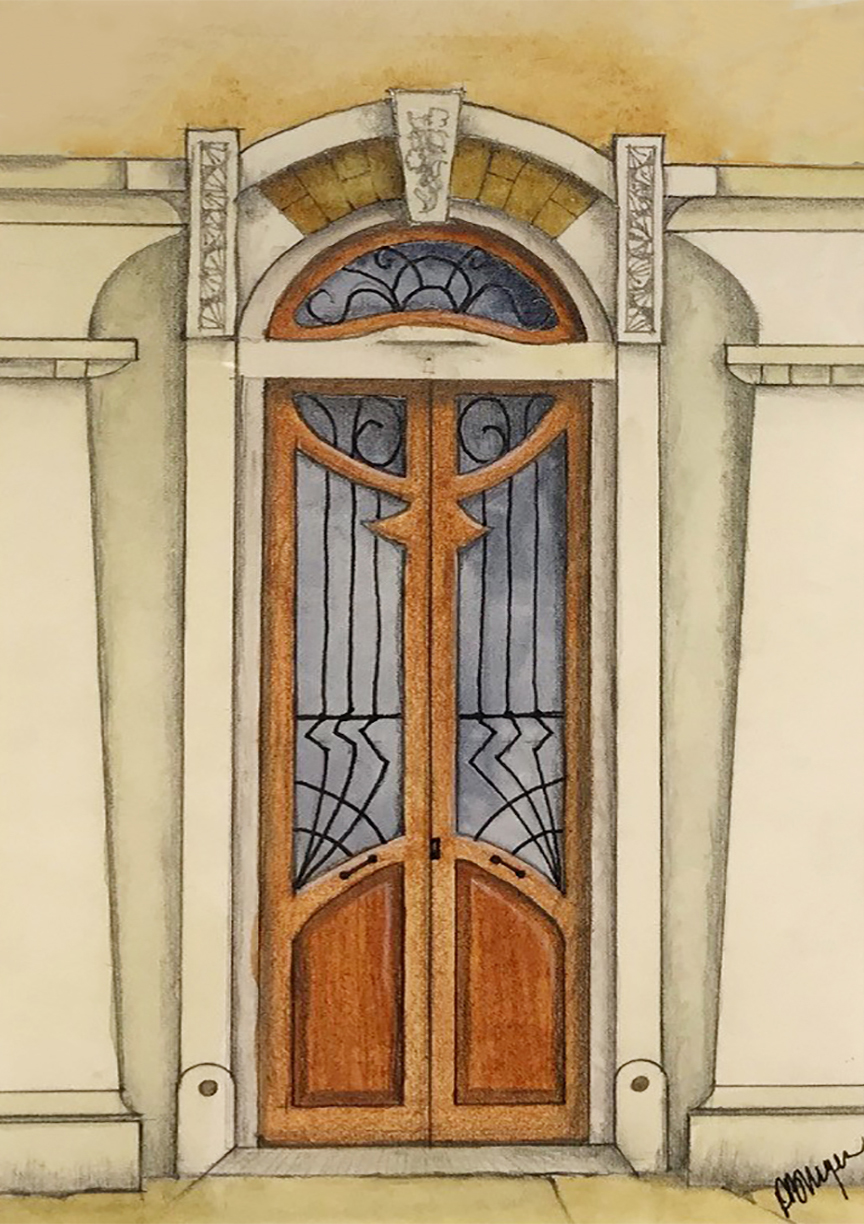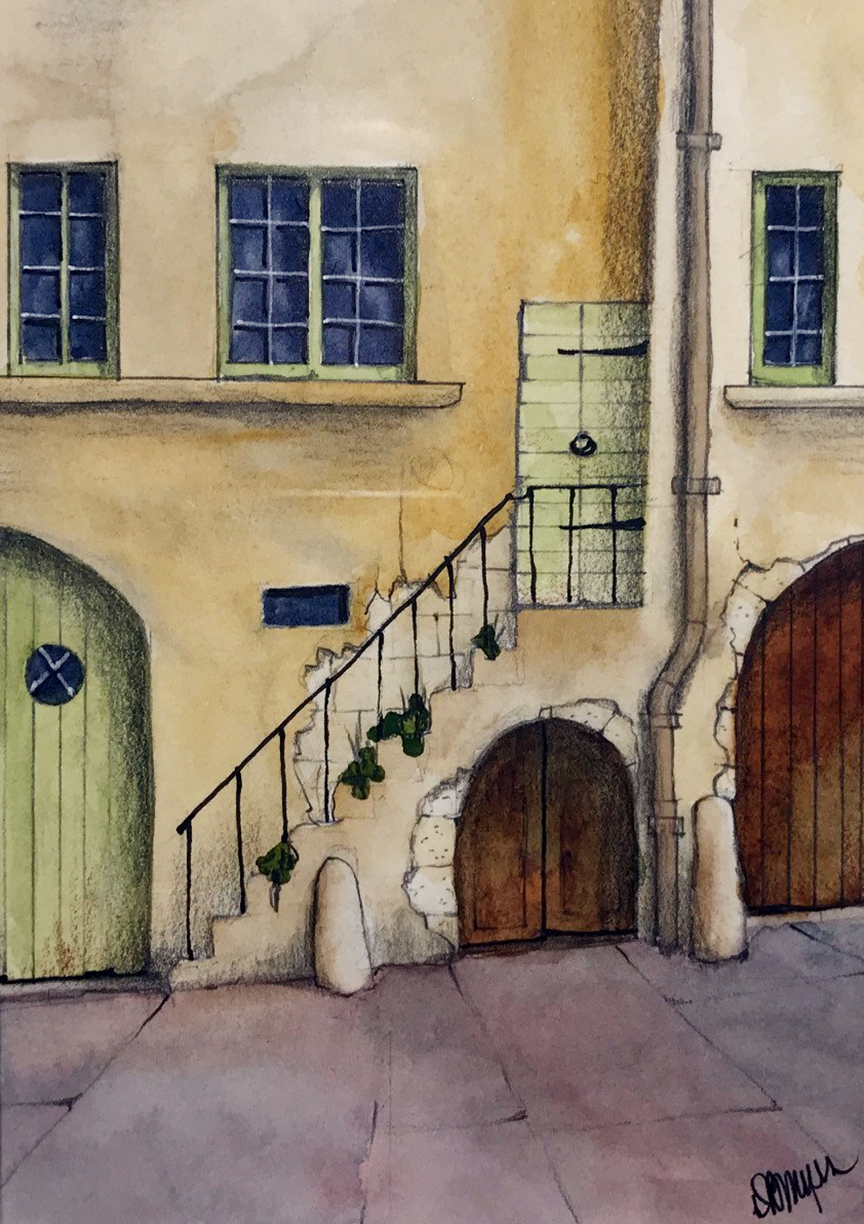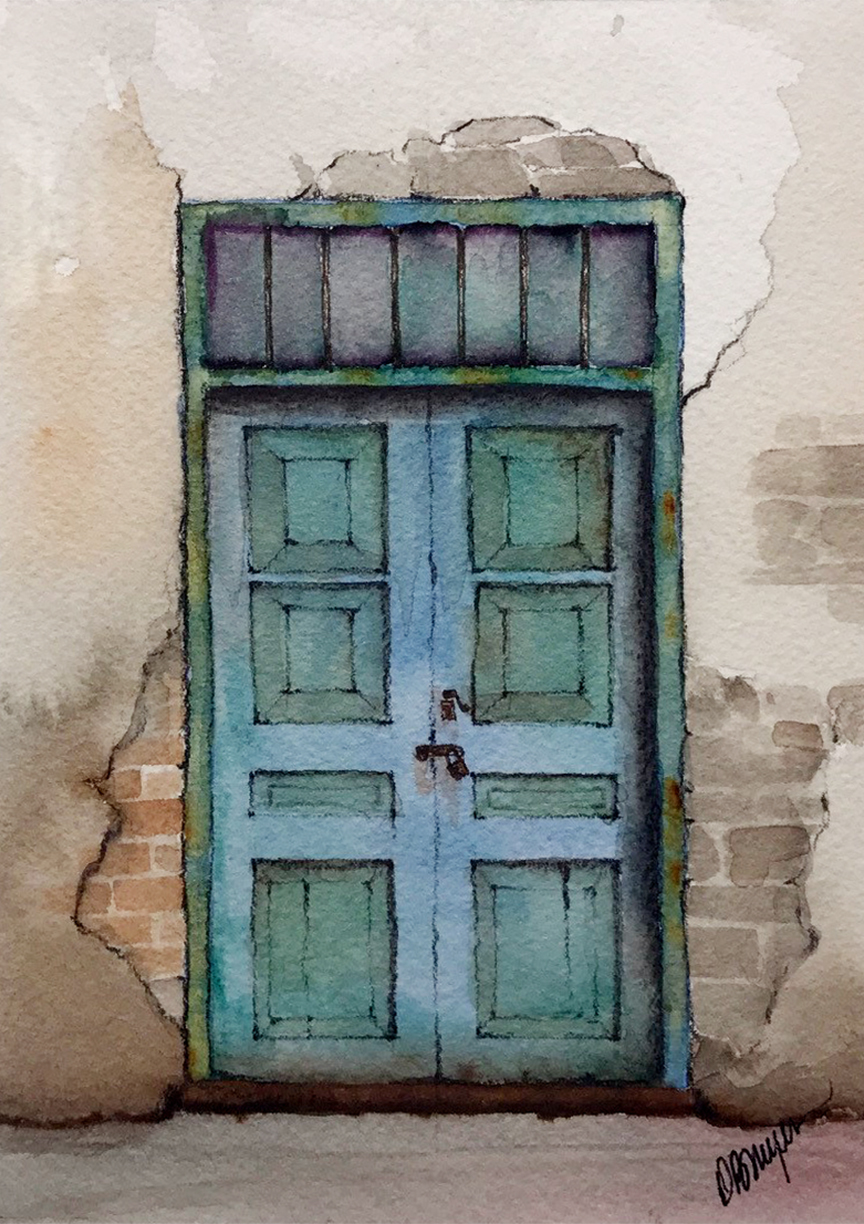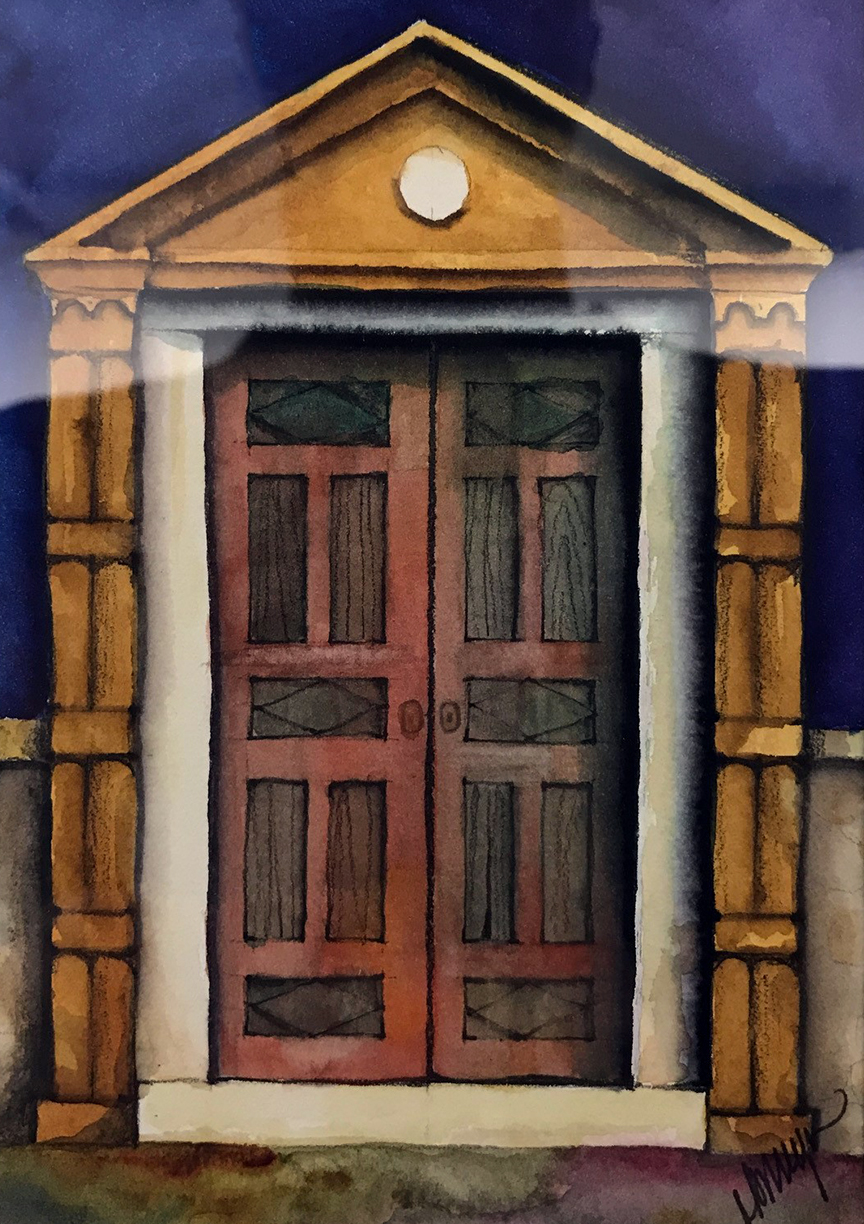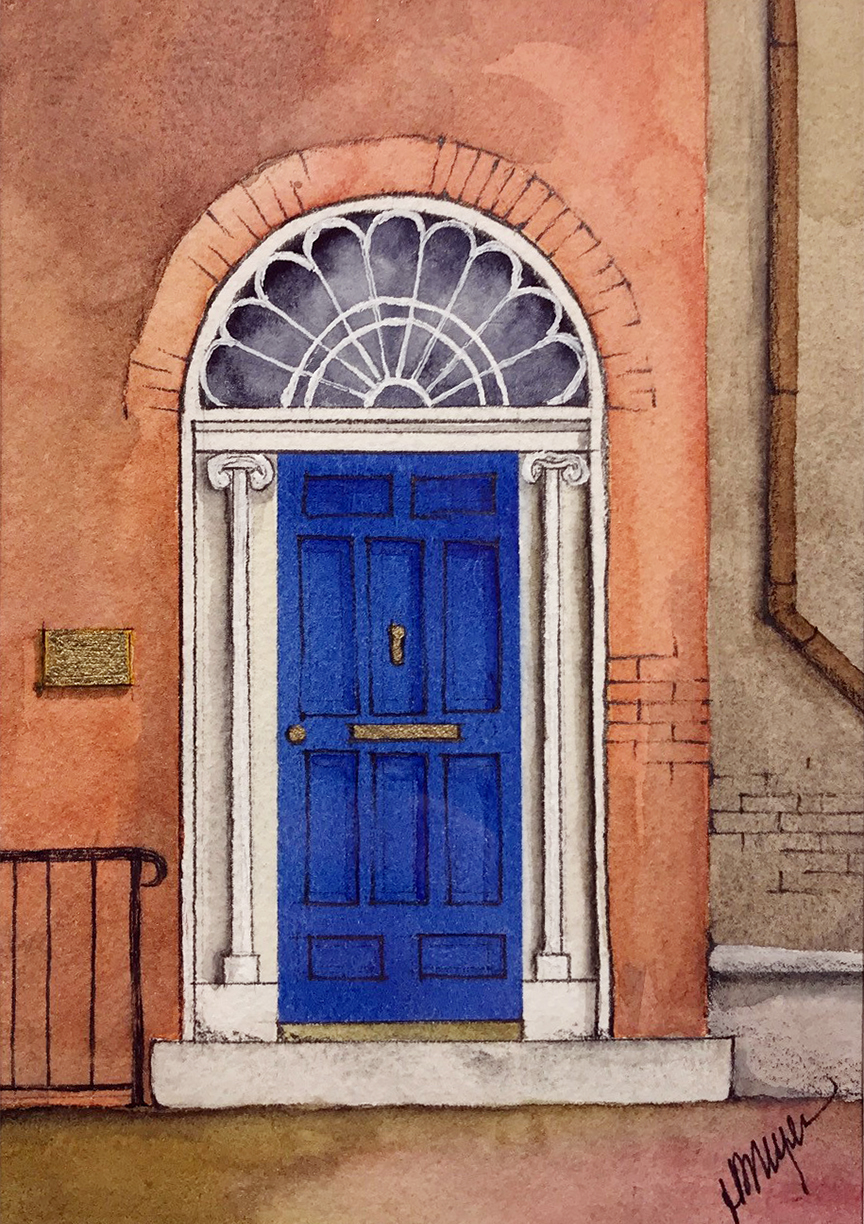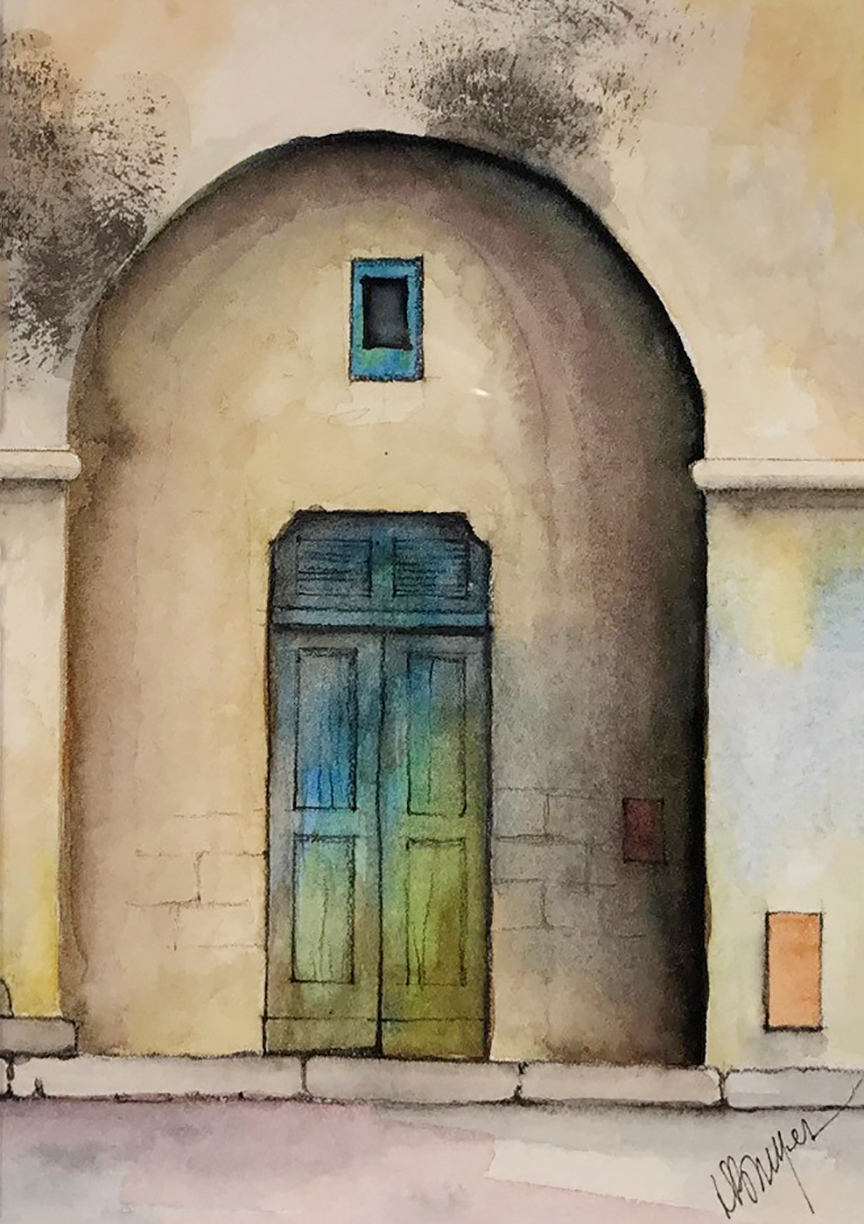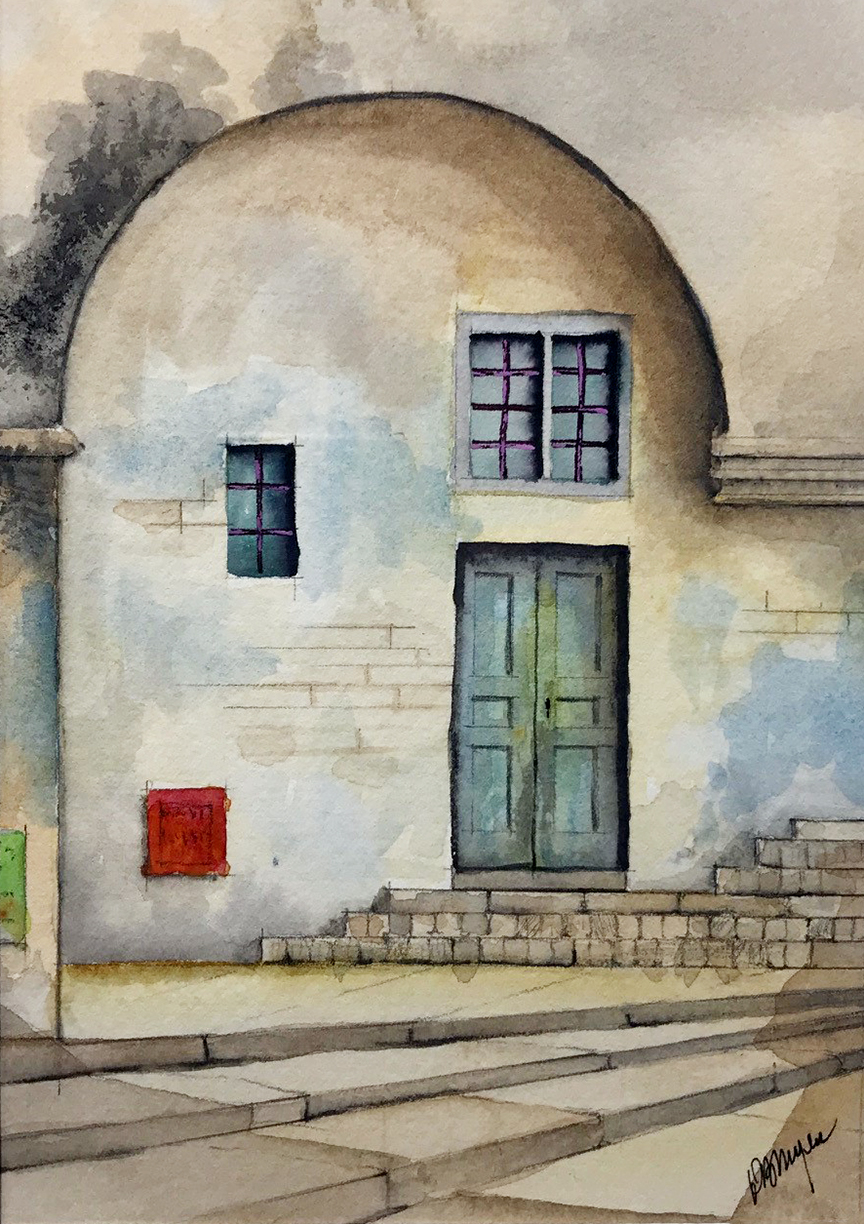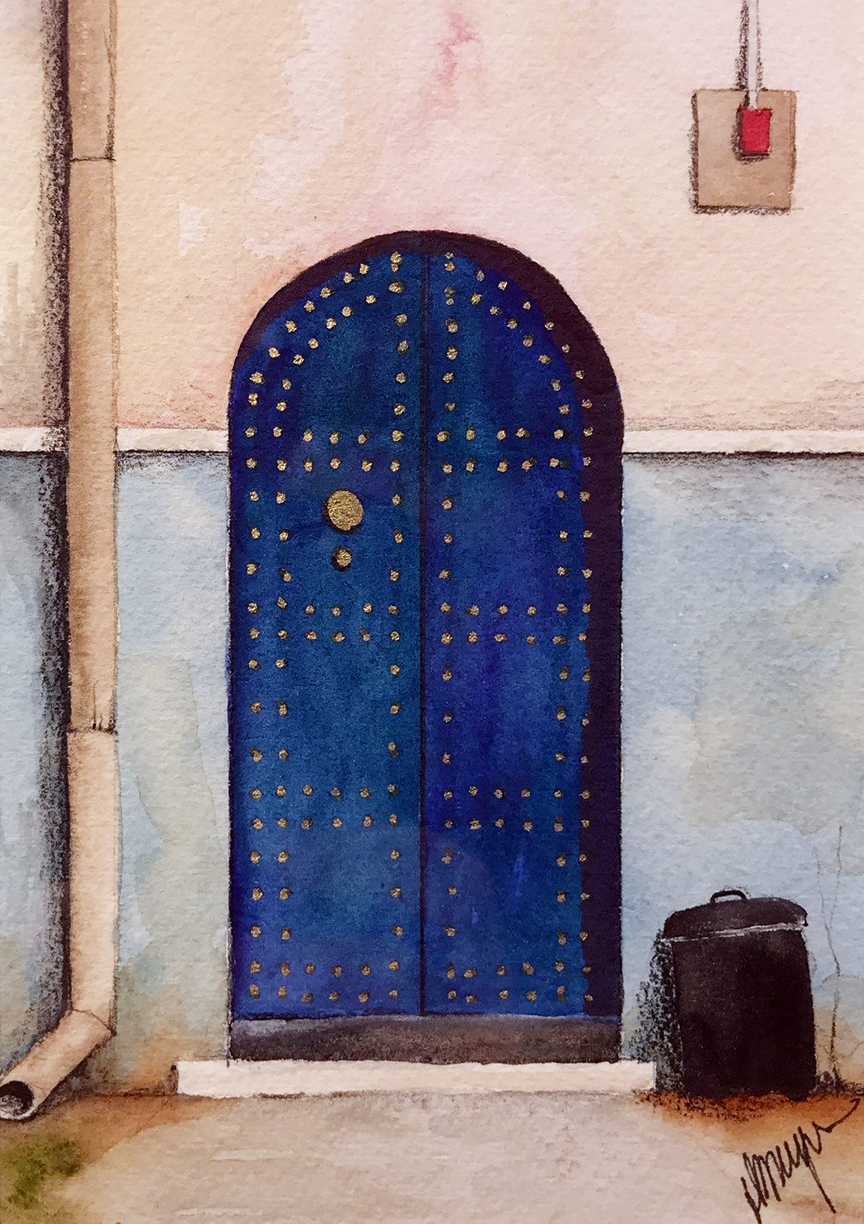 Acknowledgements
Doorways: Artistic Reflections of Place by Donald Beekman Myer, FAIA
is organized by AIA|DC with special thanks to Ellen Myer for making the exhibition possible.
The in-person exhibition at the District Architecture Center, Suman Sorg Gallery closes on Friday, October 16. See
information
to make an appointment.
Design Assistance: Made possible by ArchiCAD19, courtesy of Graphisoft
Printing Support: Generously supported in part by BluEdge
Installation: Tim Anderson
The Chapter is also very grateful to the following individuals and firms who helped support this exhibition: David + Patty Haresign; Ralph Cunningham, FAIA; Mary Oehrlein, FAIA; Steven Spurlock, FAIA; Fox Architects; Hal Davis, FAIA; Thomas Luebke, FAIA; and James Voelzke, FAIA.