Book:
Little Blue Truck
Written by Alice Schertle
Illustrated by Jill McElmurry
Number of Cans:
968
Team:
Paich McInturff
Rie Yamakawa
Madeline Speicher
Michael Delash
Special Thanks:
Special thanks to Giant and to the whole Hartman-Cox Team!

Feeding DC: Little Blue Truck CAN Get it Done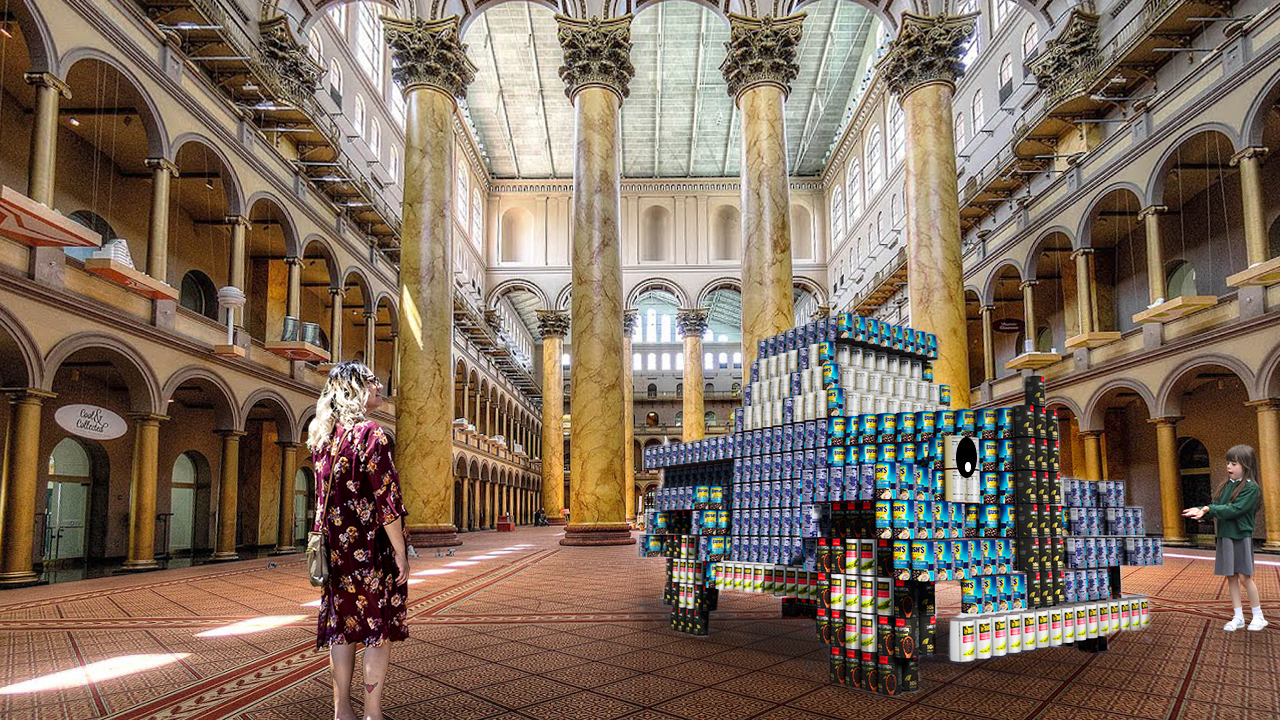 Horn went beep
Engine purred
Friendliest sounds
you ever heard.
Little Blue Truck came down the street
Beep! Beep! Beep!
What do you need?
COVID-19 has made it hard
To access nutritious food both near and far.
One in ten people is in need
Of a helping hand and a generous deed
Little Blue Truck is here in DC
To help the growing hunger in the city.
With the Capital Area Food Bank in his sight
He will drive around both day and night.
To help a friend out one by one
He won't stop until he gets the job done.
And along the way, spread his message clear
For everyone far and wide to hear
If we all work together and do our part
It might be small, but it can be a start
For those in need, a lot depends
on a helping CAN from a few good friends
Ingredients:
Le Sueur, Peas, 15 oz, 67 cans
Bush's, Black Beans, 15 oz, 706 cans
Teasdale, Spicy Cuban Beans, 15 oz, 111 cans
Giant, Peas, 15 oz, 84 cans
Back to
2021 CANstruction