Homage to a Compassionate Star

Mixed-Use Building and Health Services Office Pay Tribute to Liz Taylor
Featured Projects
Liz by Selldorf Architects and CORE architecture + design

Whitman-Walker Health, Elizabeth Taylor Center by Perkins&Will
Photo © David Madison
Liz

Washington, DC
Selldorf Architects
(Design Architects);
CORE architecture + design
(Executive Architects)
Washingtonian Residential Design Award
This property, owned by the Whitman-Walker Health organization who moved its Elizabeth Taylor Medical Center down the street, was redeveloped into a mixed-use project of commercial, retail, residential, and cultural spaces. The goal of the project was to blend historic preservation and new construction with a distinct, but interconnected design that is compatible with the neighborhood. Two historic early 20th-century buildings were restored and repurposed on the site. The project contains 60,000 square feet of office space, 20,000 square feet of retail and restaurant space, and 78 rental apartments.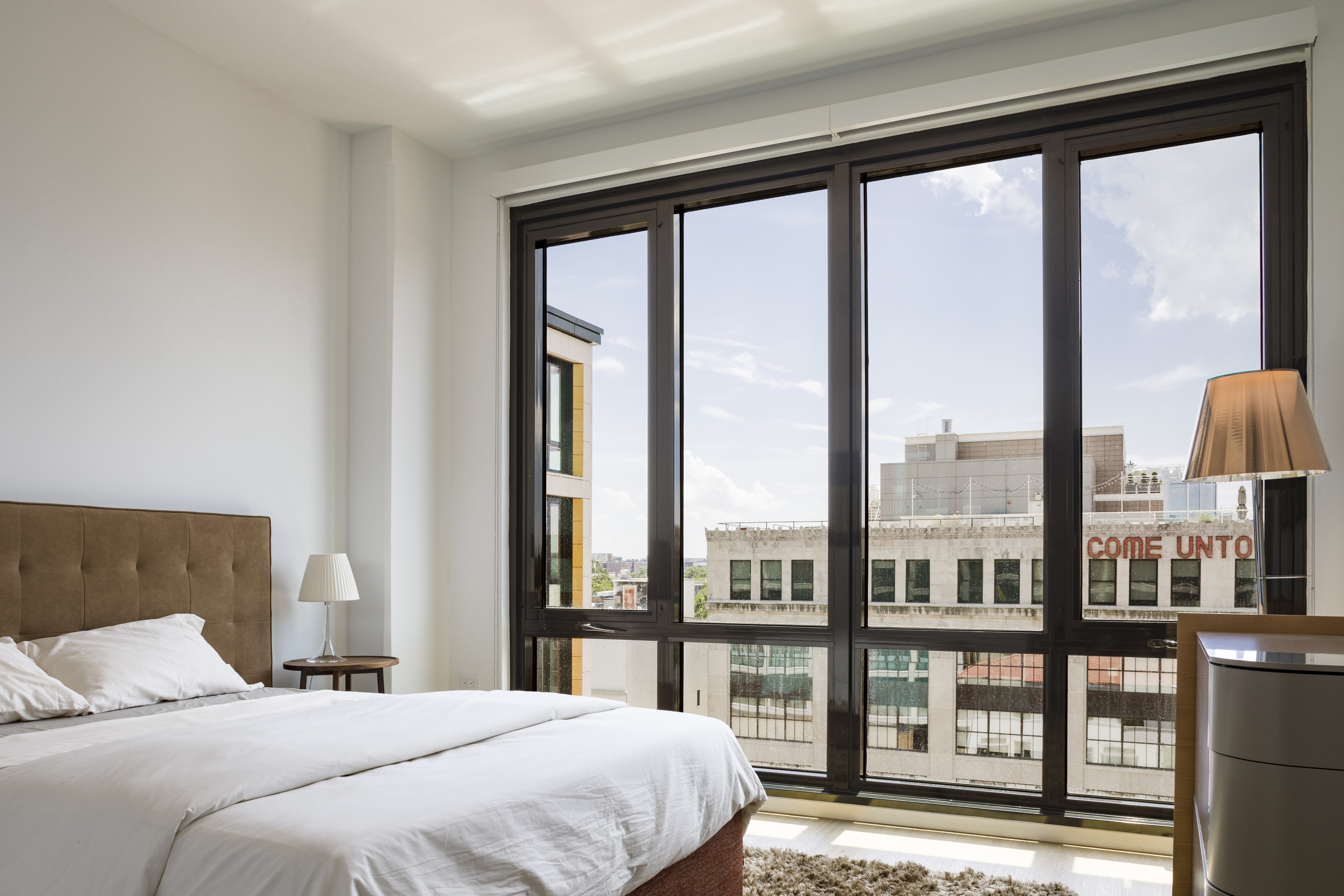 Project Credits
Landscape Architects: Future Green Studio
Lighting Designers: Flux Studio
Structural Engineers: Silman; SK&A
MEP/FP Engineers: Henry Adams Consulting Engineers
Civil Engineers: Wiles Mensch Corporation
Geotechnical Engineers: ECS Mid-Atlantic
Historic Preservation Consultants: EHT Traceries Vertical Transportation Consultants: Michael Blades & Associates
Parking Consultants: Walker Consultants
Code Consultants: Jensen Hughes
Specifications Consultants: RDC
Zoning Attorneys: Goulston & Storrs
General Contractor: Balfour Beatty
Photographer: © Nicholas Venezia (unless otherwise noted)
---
Whitman-Walker Health, Elizabeth Taylor Center

Washington, DC
Perkins&Will
Citation for Design & Well-Being
Whitman-Walker Health occupies 28,000 square feet of second floor space at the Liz where its research, administrative, and legal teams reside—about 40 employees. The primary medical facility moved down the street to another building. Here, the architect introduced shades of color into the space to create a dynamic environment that reflects the diverse and vibrant LGBTQ community it serves. Colorful furnishings and large graphics were also introduced into the design to enliven the office. Since the Whitman-Walker patient population have compromised immune systems, the design team also introduced non-chemical materials, ultraviolet water treatments, and mechanical systems that inhibit bacterial growth.
Project Credits
MEP Engineers: Integral Group
Lighting Consultant: Patricia Kazinski
Furniture Dealer: QWRK Collective Environments LLC General Contractor: James G. Davis Construction Corporation
Photographer: © Eric Laignel Photography
Back to
2020 Awards Show