Metropolitan Homes

New Houses Across the Region Offer Varied Takes on Modern Living
Featured Projects
St. Michaels Retreat by Jones & Boer Architects

Liminal House by David Jameson Architect Inc.

Franzen House by Robert M. Gurney, FAIA Architect

House/Pool/Garden by McInturff Architects
St. Michaels Retreat

St. Michaels, MD
Jones & Boer Architects
Washingtonian Residential Design Award
Located on the edge of a peninsula with sweeping views of San Domingo Creek, this five-part, seven-bedroom house draws inspiration from traditional houses of the Mid-Atlantic region—though it is quite modern. The basic plan of the house is a central block with mirrored wings connected by glass "hyphens." Every room in the house has views to the water. On the exterior, the architect employed white shiplap siding, framed windows, steeply sloped roofs, and tall chimneys. The white colored interiors are sparse with minimal detailing and little furnishings. Guests, who arrive to a large auto court, enjoy amenities such as a tennis court and swimming pool with pool shed.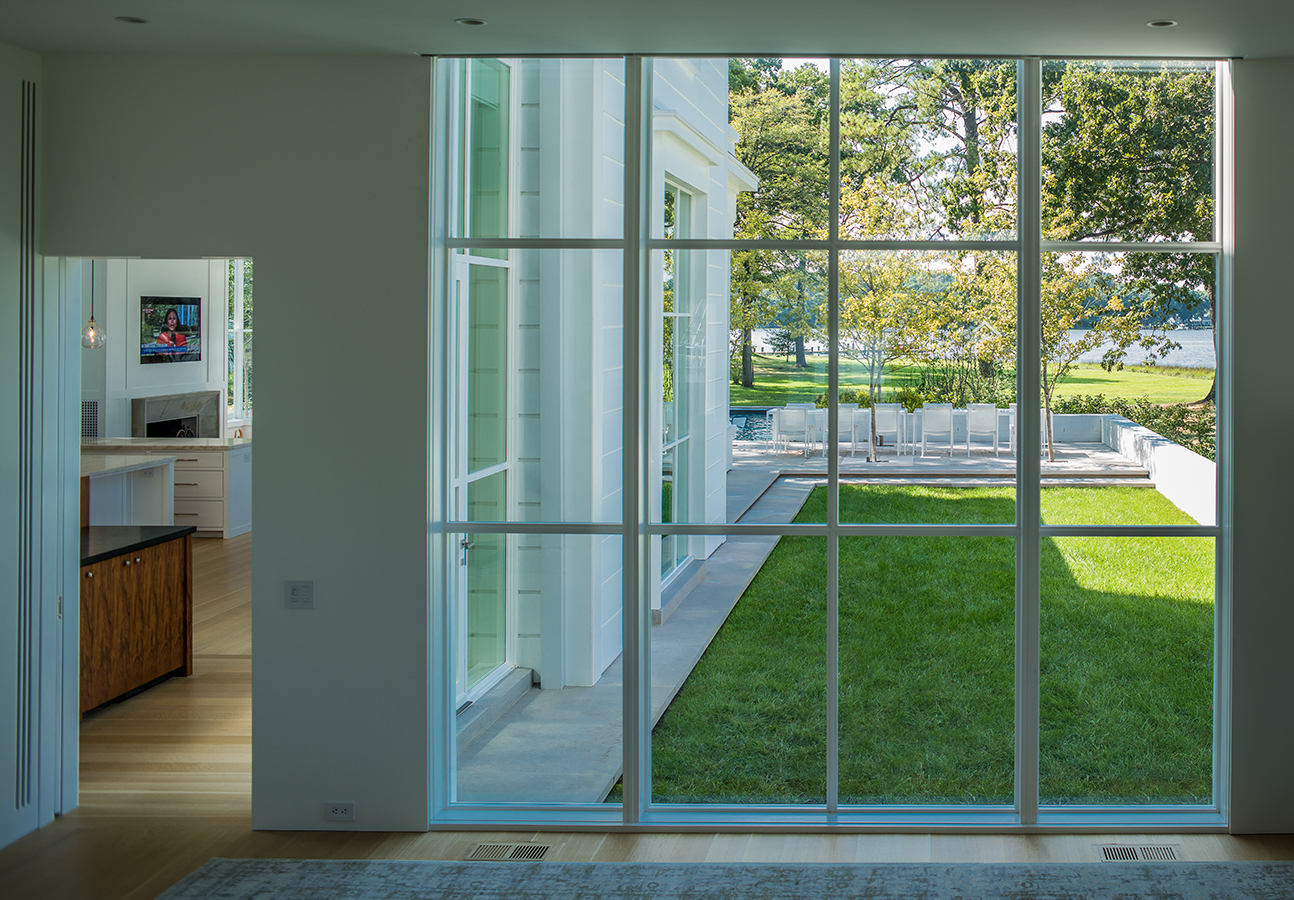 Project Credits
Landscape Architects: Arentz Landscape Architects Structural Engineers: Ehlert Bryan Consulting Structural Engineers
General Contractor: Horizon Builders
Photographer: © Maxwell MacKenzie Architectural Photographer
---
Liminal House

The Plains, VA
David Jameson Architect Inc.
Washingtonian Residential Design Award
The architect was commissioned to design this house—a companion to a principal residence that received a 2019 Chapter Design Award—with flexibility in mind, serving as an office, gallery, or general hospitality use in the future. In plan, the guest house is divided into four asymmetrical quadrants: the first contains living, dining and kitchen spaces; the second contains three bedrooms with en suite bathrooms; the third contains a garage; the fourth is devoted to a covered terrace. At the center of these quadrants, a double-height space links the first and second floors. The second floor, with floor-to-ceiling windows for 360-degree views of the surrounding property, is essentially one large space for entertaining.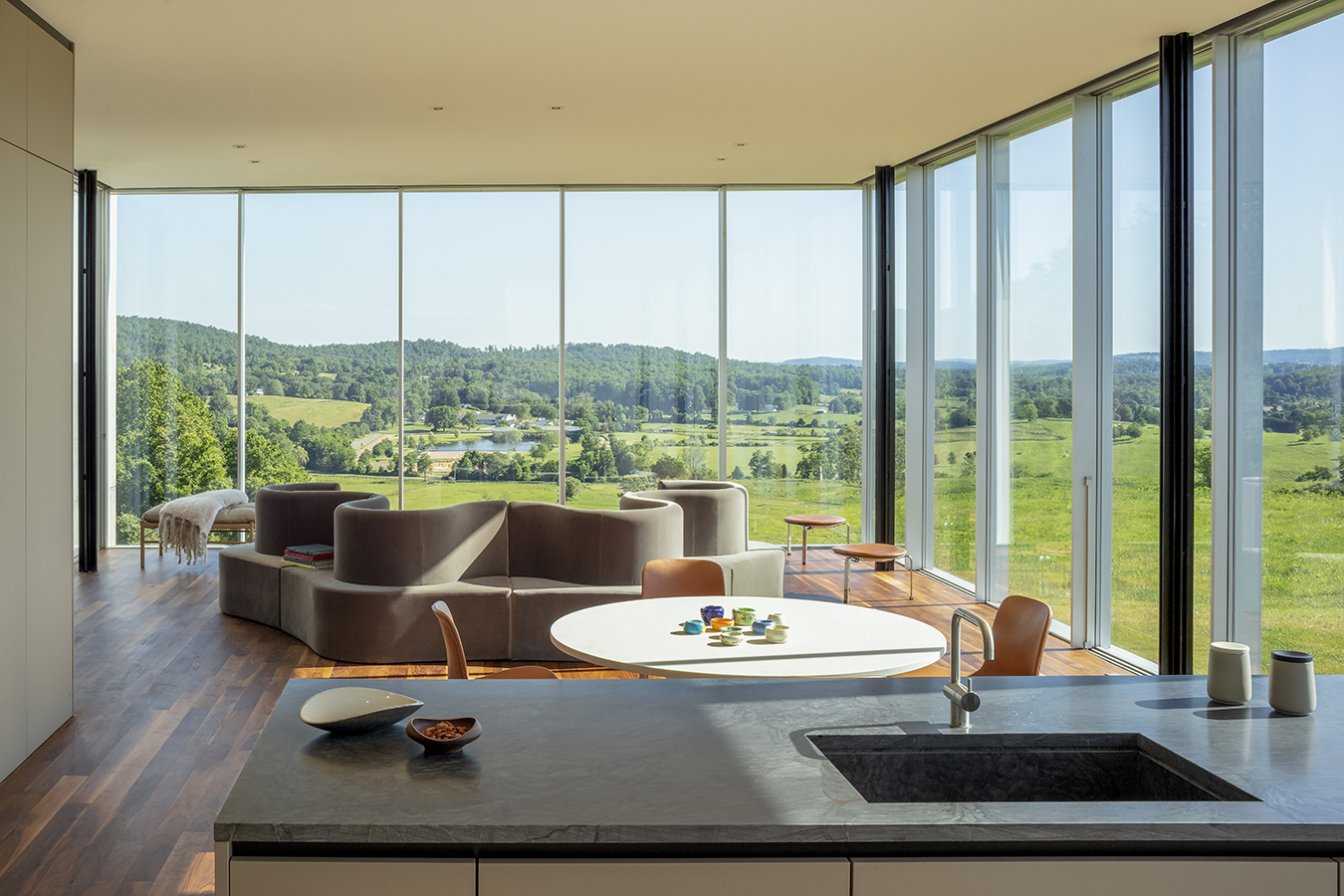 Project Credits
Lighting Designer: David Tozer
Structural Engineers: Linton Engineering, LLC
MEP Consultants: Foley Mechanical Inc.
General Contractor: PureForm Builders
Photographer: © Paul Warchol
---
Franzen House

Bethesda, MD
Robert M. Gurney, FAIA, Architect
Washingtonian Residential Design Award
This house rests on a steeply sloping wooded site with distant views of the Potomac River when the trees shed their leaves. What appears like a simple two-story house from the street is actually a four-story house when viewed from the rear—the rear façade is almost entirely made of glass. Dark-painted concrete walls bookend the house on its sides while the main walls are clad in charred wood siding, a Japanese technique for waterproofing and preservation known as
shou sugi ban
. Outdoor living is celebrated by decks and balconies that occupy the rear of the house. Inside, a palette of white, gray, and black is offset by punches of color from decorative objects.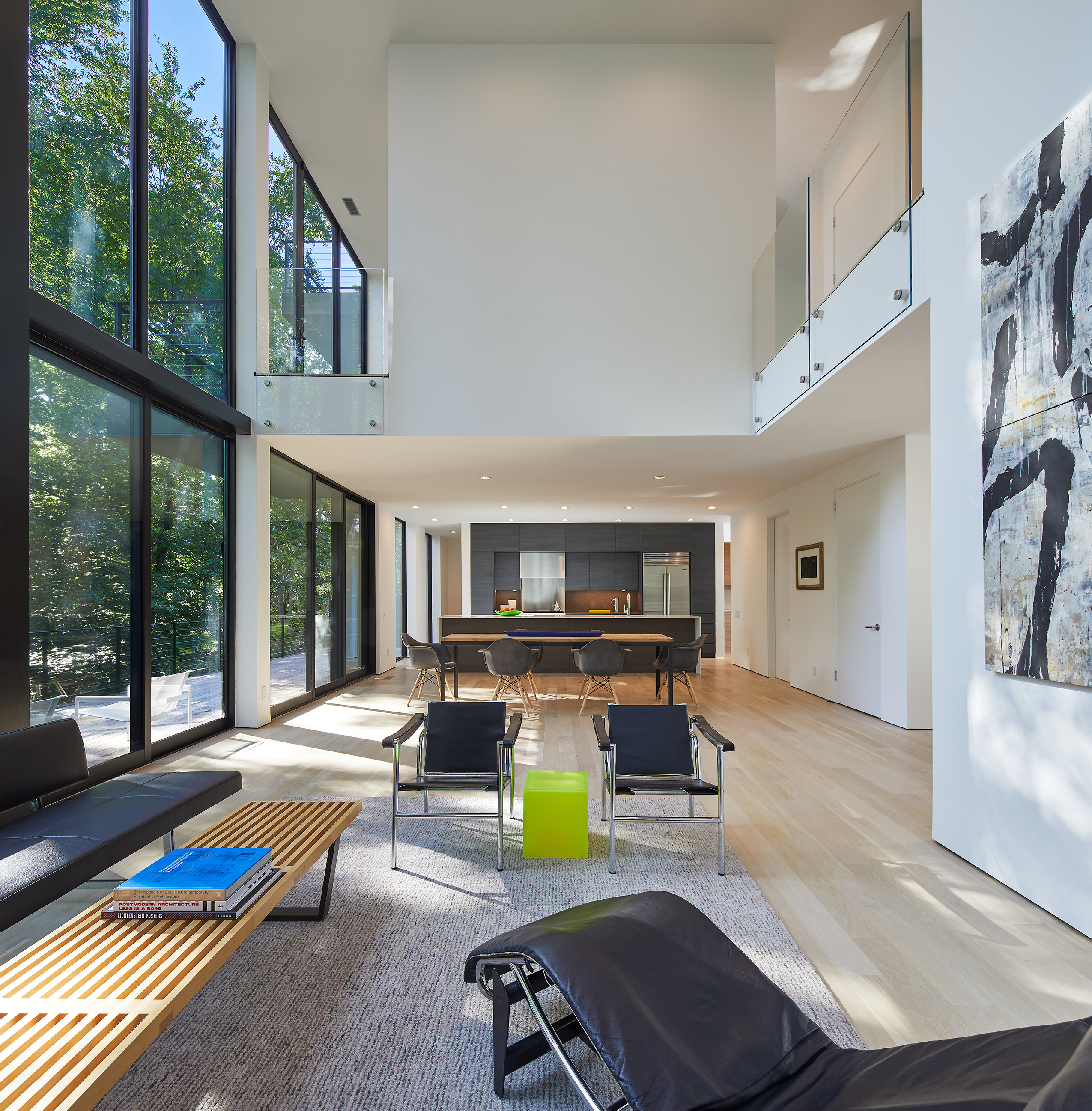 Project Credits
Structural Engineers: United Structural Engineers
General Contractor: Commonwealth Building and Design
Photographer: © Anice Hoachlander/Hoachlander Davis Photography
---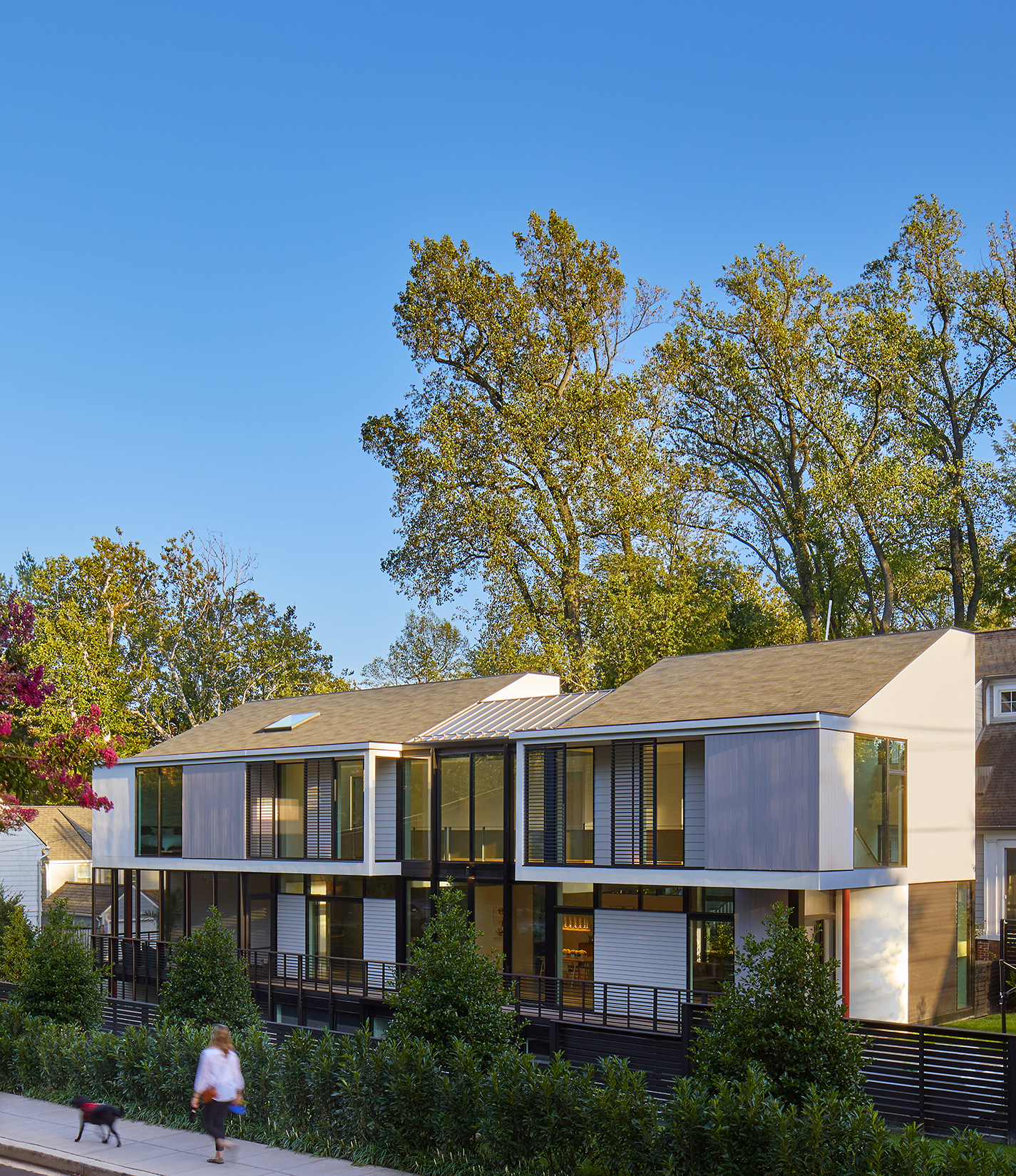 Photo (left) © Julia Heine
House/Pool/Garden

Washington, DC
McInturff Architects
Washingtonian Residential Design Award
The design of this three-bedroom house was dictated by its long and narrow site. With a severely restricted buildable area, the architect configured the house and 75-foot-long lap pool to run the length of the site, linked by a continuous porch inspired by the historic side-porch houses of Charleston, South Carolina. Large glass windows allow for ample daylighting within while louvered panels provide privacy from the street. According to the architect, the house, pool, and garden strictly rely on one another—without one, the entire design wouldn't make sense.
Project Credits
Landscape Architects: Lila Fendrick Landscape Architecture and Garden Design
Structural Engineers: 1200 Architectural Engineers
General Contractor: Zantzinger Inc.
Photographer: © Anice Hoachlander/Hoachlander Davis Photograhy (unless otherwise noted)
Back to
2020 Awards Show