On Architecture
Many things can dictate an architect's design approach: a client's vision, the program, site conditions, materials and technologies, sustainable strategies, or a set of beliefs. Whatever the approach, a project's success is generally determined by its usability, impact, and longevity. Ideas can shape the world and shaping the world affects how we live, work, and play.
Featured Architects
Elizabeth Diller; Maya Lin; Michael Manfredi, FAIA; Ludwig Mies van der Rohe; Billie Tsien, AIA; Marion Weiss, FAIA
Elizabeth Diller

Polish-American, 1954–
"Aside from keeping the rain out and producing some usable space, architecture is nothing but a special-effects machine that delights and disturbs the senses."
Elizabeth Diller is a partner of New York-based architecture firm Diller Scofidio + Renfro. Alongside partner Ricardo Scofidio, Liz's cross-genre work has been distinguished with Time Magazine's "100 Most Influential People" list and the first MacArthur Foundation fellowship awarded in the field of architecture. Of their most recent projects, the firm is recognized for The High Line, an abandoned 1.5-mile long elevated railroad repurposed as a Manhattan public park, and The Shed, an innovative multipurpose structure for a nonprofit cultural organization. DS+R's unrealized design for The Bubble was an innovative and visionary inflatable event space, erected within the cylindrical brutal concrete courtyard of the Hirshhorn Museum and Sculpture Garden. Diller is also a Professor of Architecture at Princeton University.
Maya Lin

American, 1959–
"I try to give people a different way of looking at their surroundings. That's art to me."
Maya Lin gained notoriety after winning a nationwide competition to design the Vietnam Veterans Memorial in Washington, DC. A student in her final year at Yale at the time, her design was controversial. Critics decried the memorial's unconventional strategy, but decades of public support have proven the design's powerful vision and thoughtful execution. In her practice, Lin has blended art and architecture in projects ranging from memorials and museums to chapels and houses. Lin is considered an artist, designer, and environmentalist with a strong connection to the natural world. In 2009, she was awarded the National Medal of Arts, the nation's highest honor for artistic excellence, and in 2016 she was awarded the Presidential Medal of Freedom by President Barack Obama, the nation's highest Civilian Honor.
Michael A. Manfredi, FAIA

Italian-American
"We hope that our projects tell the story not only of the people who use them, but also their past histories."
Michael Manfredi, cofounder of WEISS/MANFREDI, is an architect and educator whose practice rethinks the relationship between architecture, landscape, infrastructure, and art. The firm, along with OLIN, was selected as the winner of the National Mall Design Competition for the Washington Monument Grounds at Sylvan Theater in Washington, DC. Originally from Italy, Manfredi received a Master of Architecture from Cornell University and in various roles supports Harvard University, Cornell University, the Van Alen Institute, and Storefront for Art and Architecture. He was recently inducted into the National Academy of Design. He is currently a Senior Visiting Critic at Harvard's Graduate School of Design.
MAM Photo Credits
1. Photo courtesy of WEISS/MANFREDI Architecture/Landscape/Urbanism

2-3. Photos by Ben Benschneider
4-5. Photos by WEISS/MANFREDI Architecture/Landscape/Urbanism
Ludwig Mies van der Rohe

German-American, 1886–1969
"Less is more."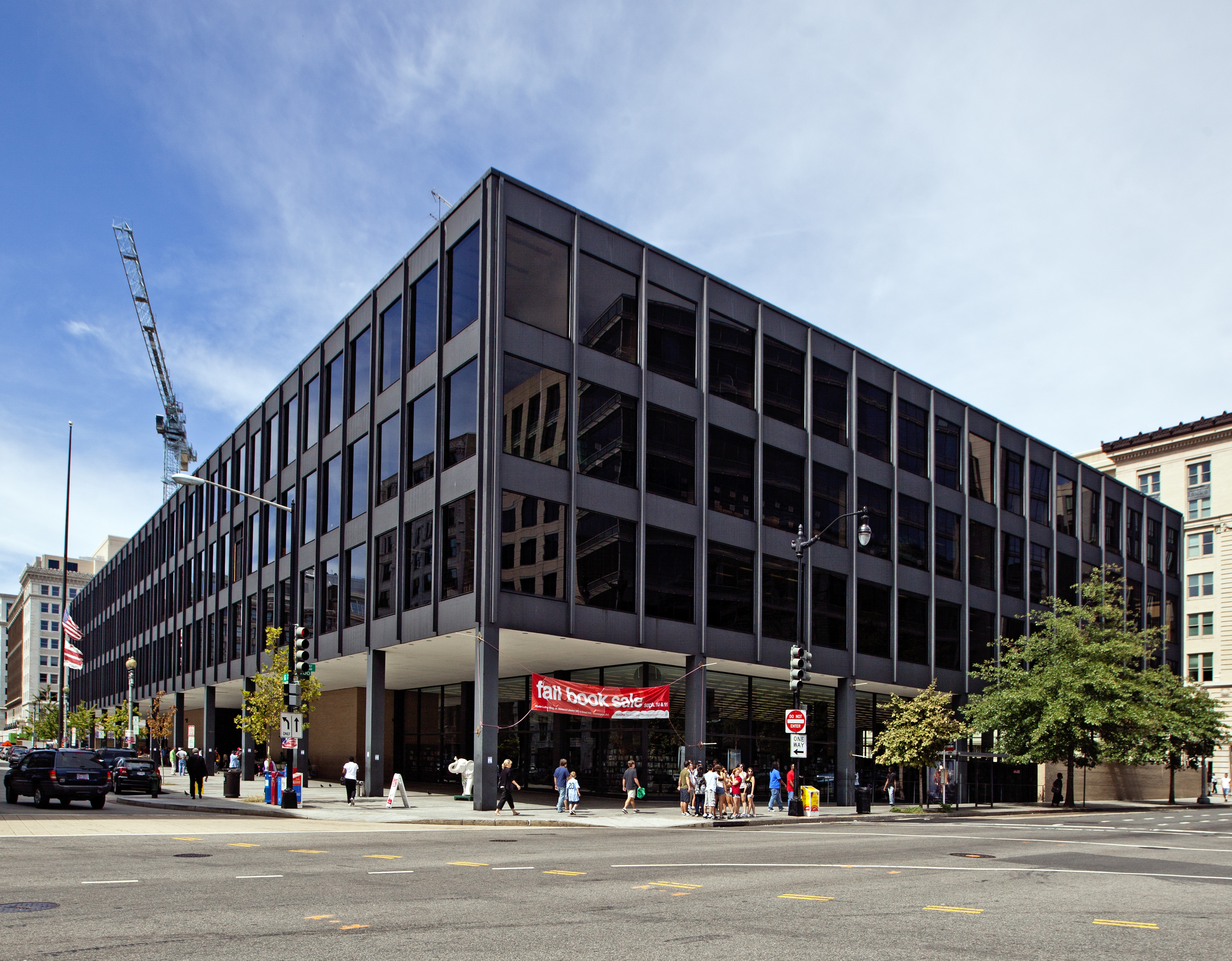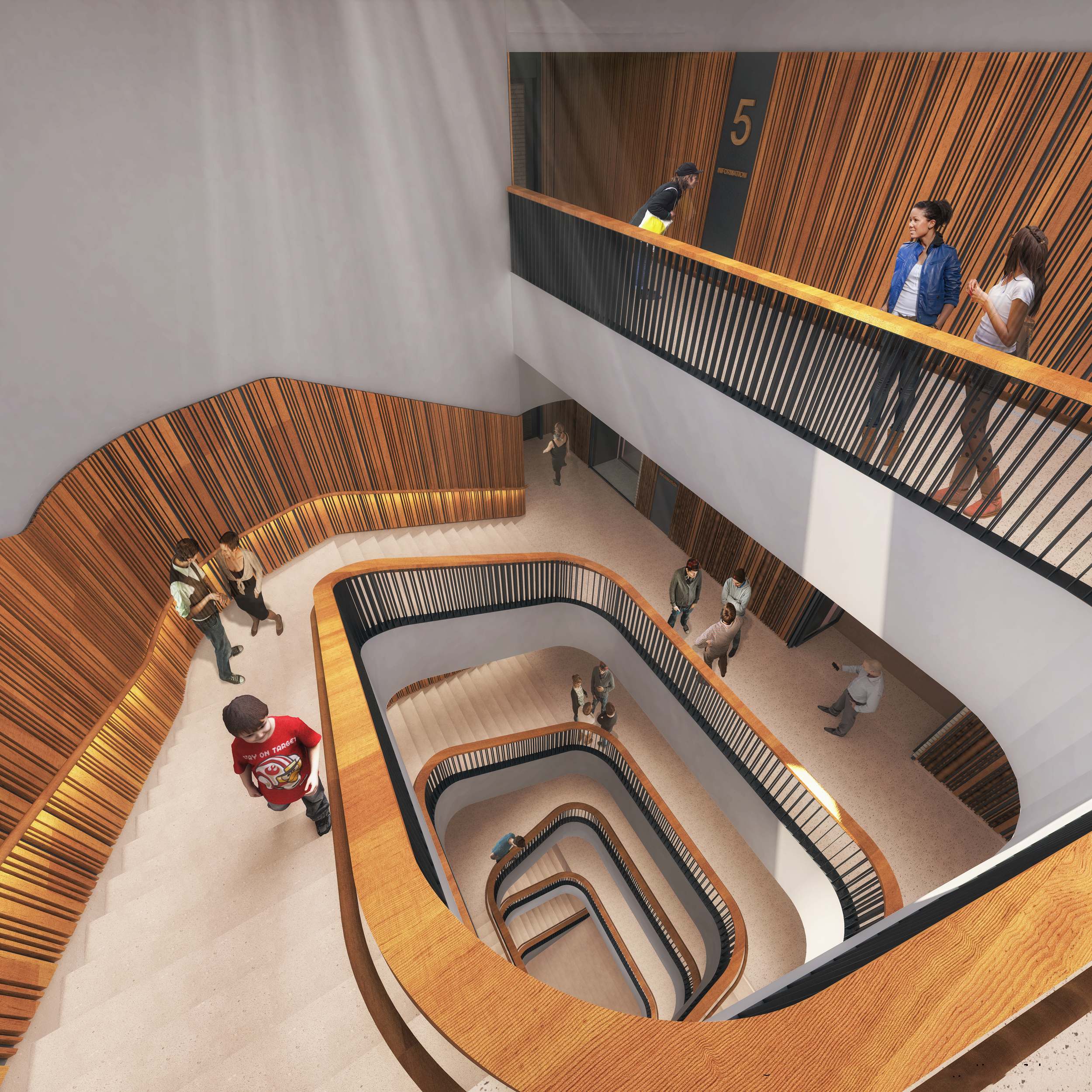 Ludwig Mies van der Rohe cemented his reputation as a preeminent designer with his plan of the German Pavilion, also known as the Barcelona Pavilion, for the 1929 International Exposition. The following year he was appointed third director of the Bauhaus. In 1933, the avant-garde school was forced to close due to Germany's political situation and Mies, along with other educators, emigrated to America. In America, Mies helped usher in the modern movement with Crown Hall and his plans for the campus of Illinois Institute of Technology. Other notable projects include the Farnsworth House, Seagram Building, and Martin Luther King Jr. Memorial Library. Mie's body of work focused on function and structure rather than ornamentation with buildings characterized by raw materials, rigid lines, and open space. He is considered one of the 20th century's greatest architects.
LMR Photo Credits
1. Photo by wantanddo / Shutterstock.com
2. Courtesy of the Library of Congress, LC-DIG-ds-11538
3. The George F. Landegger Collection of District of Columbia Photographs in Carol M. Highsmith's America, Library of Congress, Prints and Photographs Division, LC-DIG-highsm-09537
4. Photo by
Elvert Barnes
(
CC BY-SA 2.0
)
5-6. Photos courtesy of Mecanoo Architecten | OTJ Architects
Billie Tsien, AIA

American, 1949–
"An important value for us is drawing together all of the various elements of architecture—materials, space, form, light, color—and producing a unified whole."
In the mid-1980s, Billie Tsien cofounded Tod Williams Billie Tsien Architects in midtown Manhattan. The award-winning firm focuses on cultural, educational, and residential projects. One of the firm's most celebrated—and mourned—projects was the American Folk Art Museum next to the Museum of Modern Art who purchased the building and controversially razed it in 2014 to make way for new gallery space. In 2011, the firm completed the First Congregational United Church of Christ in downtown Washington, DC, a mixed-use collaboration with Cunningham | Quill Architects near the Martin Luther King Jr. Memorial Library. In addition to practice, Tsien teaches and lectures around the world.
Marion Weiss, FAIA

American
"We believe the territory of architecture should concern itself with the whole of the built environment; landscape, architecture, infrastructure and public life should not be seen as independent but instead as intertwined and inseparable."
Marion Weiss is cofounder of WEISS/MANFREDI, an award-winning New York City-based firm known for the dynamic integration of architecture, landscape, infrastructure, and art. One of the firm's most celebrated projects, Seattle Art Museum's Olympic Sculpture Park, is the result of an international competition and was recognized by Time magazine as one of the top 10 projects in the world. In 2017, Architectural Record honored Weiss with the Women in Architecture Design Leader Award. She was also inducted into the National Academy of Design for her contribution to American architecture. In addition to her work, Weiss has taught at Yale, Cornell, and Harvard and is currently Graham Professor of Practice in Architecture at the University of Pennsylvania's Weitzman School of Design.
MW Photo Credits
1. Photo by
Columbia GSAPP
(
CC BY 2.0
)
2-3. Photos by Ben Benschneider
4-5. Photos by WEISS/MANFREDI Architecture/Landscape/Urbanism
Back to
On Architecture