Vote for this team by donating to the
Capital Area Food Bank!

Book:
The Very Hungry Caterpiller
Written and Illustrated by Eric Carle
Number of Cans:
3,458
Team:
Kayla Salmon
CJ Brandmeier
Melissa Purpura
Kelly Burkhart
Jeffrey Kerr
Special Thanks:
Gary Strand
Kyung Yoon
Sarah Rentfro
Samantha Corbel
The Very Hungry CANterpillar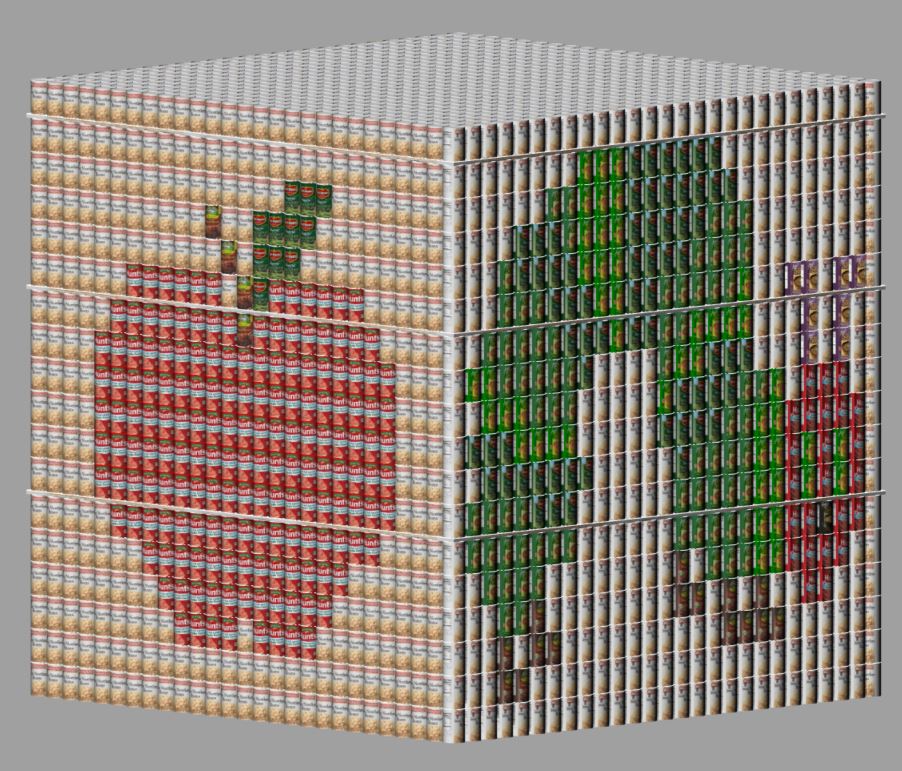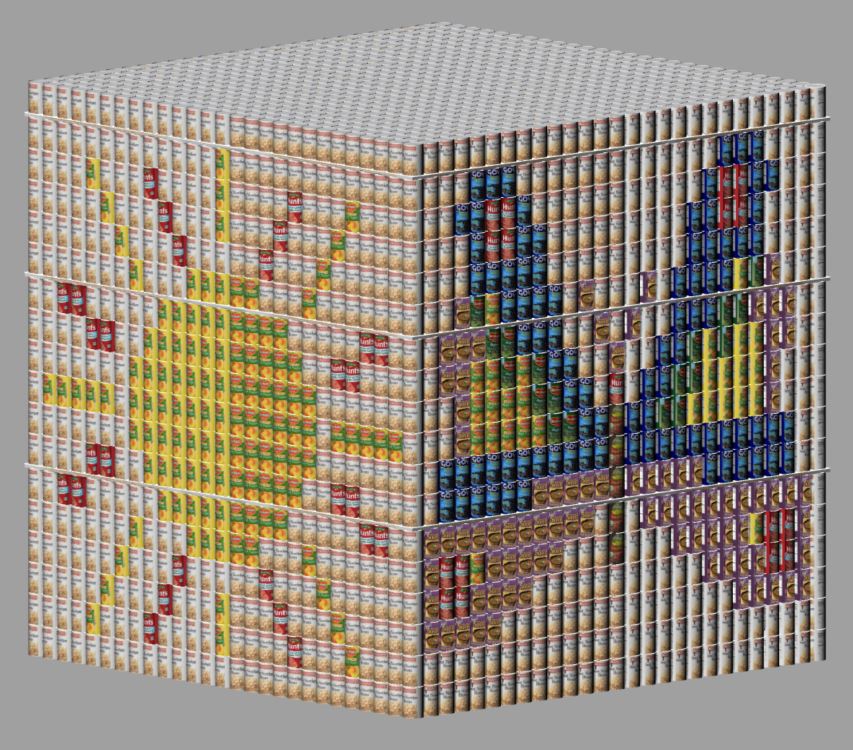 The Very Hungry Caterpillar
is a children's book illustrated and written by Eric Carle. This book tells the story of a very hungry caterpillar who eats and eats and eats some more until he is no longer hungry. He then goes to sleep in a cocoon and when he wakes up, he emerges a beautiful butterfly. We hope that all the hungry caterpillars out there get the food that they need to become beautiful butterflies!
Ingredients:
Walnut Acres, Baked Beans, 15 oz, 25 cans
Amy's, Organic Split Pea Soup, 14.1 oz, 12 cans
Hunt's, No Salt Added Tomato Sauce, 15 oz, 313 cans
Del Monte, French Style Green Beans, 14.5 oz, 71 cans
Amy's, Organic Black Bean Vegetable Soup, 14.5 oz, 101 cans
Del Monte, Sliced Peaches in 100% Juice, 15 oz, 147 cans
Goya, Low Sodium Black Beans, 15.5 oz, 52 cans
Amy's, Organic Rustic Italian Vegetable Soup, 14 oz, 67 cans
Amy's, Organic Lentil Vegetable Soup, 14.5 oz, 108 cans
Hanover, Great Northern Beans, 15.5 oz, 1062 cans
Giant, No Salt Added Mixed Vegetables, 15.5 oz, 1500 cans
Back to
2021 CANstruction