Small Wonders

Two Projects Exemplify Good Design at a Modest Scale
Featured Projects
Rocky Knob Sauna by GriD architects

Georgetown House Stair by McInturff Architects
Rocky Knob Sauna

Upper Tract, WV
GriD architects
Washingtonian Residential Design Award—Small Project
"There's a roughness that is appealing. You can see the presence of the hand. It's the ultimate primitive hut."
—Jury Comment
The architect led students at Morgan State University to design and build this tiny project on a remote farm in West Virginia. To prep, the team researched "ritual sweating" structures throughout the world, ultimately settling on a unique design with slanted walls and non-rectangular forms. Most of the work was performed by the students. The structure contains concrete, steel, and wood materials with subtle ornament in the form of etched arabesque patterns and a fire-lion cutout in the door.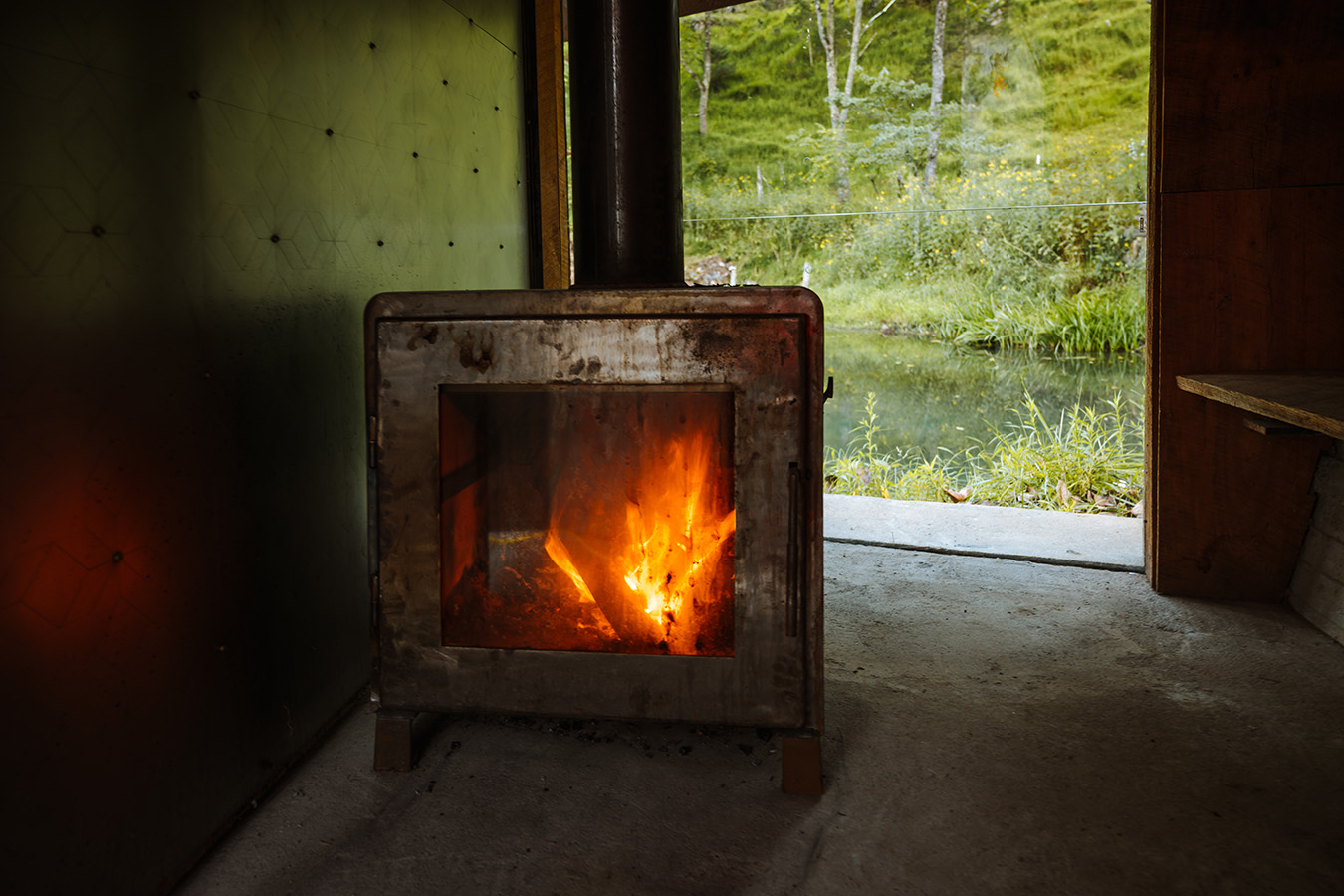 Project Credits
Onsite Welding: Alt Welding
Welding: Bill's Portable Welding
Metal Etching: Miller Metal Fabrication
Wood-Burning Stove: MF Fire
Custom Metalwork: Elemental Metalworks
Photographer: © Brysen Fischer Photography
---
Photo © Anice Hoachlander/Hoachlander Davis Photography
Georgetown House Stair

Washington, DC
McInturff Architects
Washingtonian Residential Design Award—Detail
"It's the way it floats, its lightness and airiness… the detailing is so clean."
—Jury Comment
Central to the architect's renovation of this Georgetown rowhouse involved reconfiguring an outdated stair that was narrow, winding, and enclosed. The new design for the main stair now opens to the living area, appearing like geometric sculpture in the space. The form and detailing are celebrated by a simple, straightforward composition that conceals connections like bolts and nails to create an illusion of magical suspension.
Project Credits
Interior Designers: MRJ Design Group
Structural Engineers: 1200 Architectural Engineers, PLLC
Stair Fabricators: AK Metals (steel); Potomac Woodwork (wood)
General Contractor: Taylor Concepts
Photographer: © Julia Heine (unless otherwise noted)
Back to
2020 Awards Show