Vote for this team by donating to the
Capital Area Food Bank!

Book:
The Cat in the Hat
Written and Illustrated by Dr. Seuss
Number of Cans:
1,140
Team:
Jane Bui
Alice Lawing
Stacy Natoli
Esther Suh
Bryce Teel
Special Thanks:
Thank you to Matthew Brown for his huge help and effort in making our concept into a reality!
Thank you to Home Deco Plus for providing their labor and time on the precut structural materials for this build!
CAt iN the Hat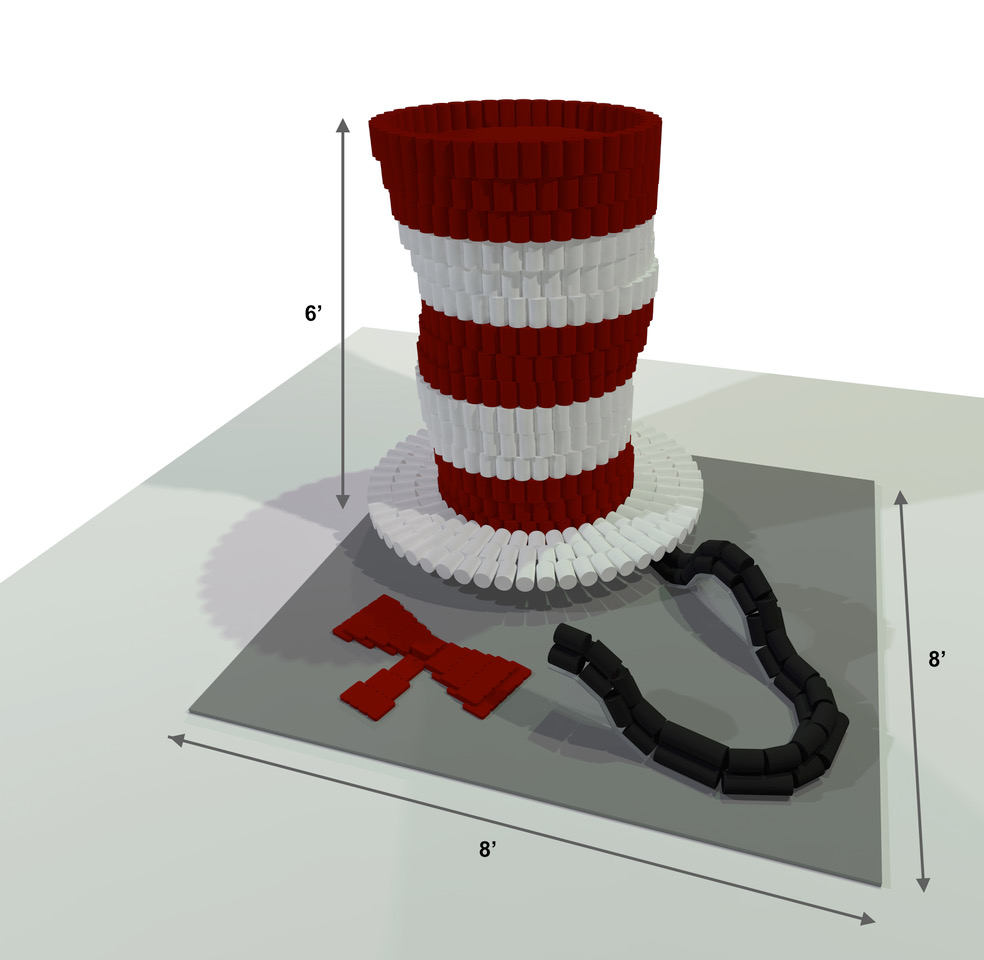 We'll let the cat out of the bag (or in this case hat). To be CANdid we wanted to highlight Dr. Seuss' cat's iCANic hat in our display. We were able to fit all but his tail and bowtie inside his hat. We're hoping the cat keeps to his words when it comes to his hat of cans: "I will hold you up high… but that is not ALL I CAN do!". Our display should be unCANny to the real thing. Apologies, we CANsidered there were too many puns… We CAN't stop.. As they say, when the cat's away, the mice will play. Happy 2021!
Ingredients:
Amy's, Split Pea Soup, 14.1 oz, 72 Cans
Hunt's, Whole Tomatoes, 14.5 oz, 396 Cans
Hanover, Chili Beans, 16 oz, 468 Cans
Roland, Flat Anchovies, 2 oz, 204 Cans
Back to
2021 CANstruction