The Architecture of Infrastructure

Buildings in DC and South Florida Support Modern Rail Systems
Featured Projects
District Department of Transportation, Car Barn Training Center by ZGF Architects LLP

Brightline by Skidmore, Owings & Merrill in association with Zyscovich Architects

District Department of Transportation,
Car Barn Training Center

Washington, DC
ZGF Architects LLP
Chapter Design Award in Architecture
In 2016, the District Department of Transportation (DDOT) launched a new streetcar line along the H Street NE corridor—DC's historic streetcar system ceased operating decades earlier in 1962. Inspired by the neoclassical and Colonial Revival architecture of nearby school buildings, ZGF Architects designed a new 30,000-square-foot state-of-the-art car barn and training center using light-colored columns and beams against red brick façades with large windows. These large windows, including sawtooth-shaped, north facing skylights, bring natural light into the workspace. Sustainable design strategies were employed throughout the building, including automated exterior shades to reduce solar heat gain on hot days, a passive cooling system, radiant heating in the concrete floors, and a large cistern for collecting stormwater.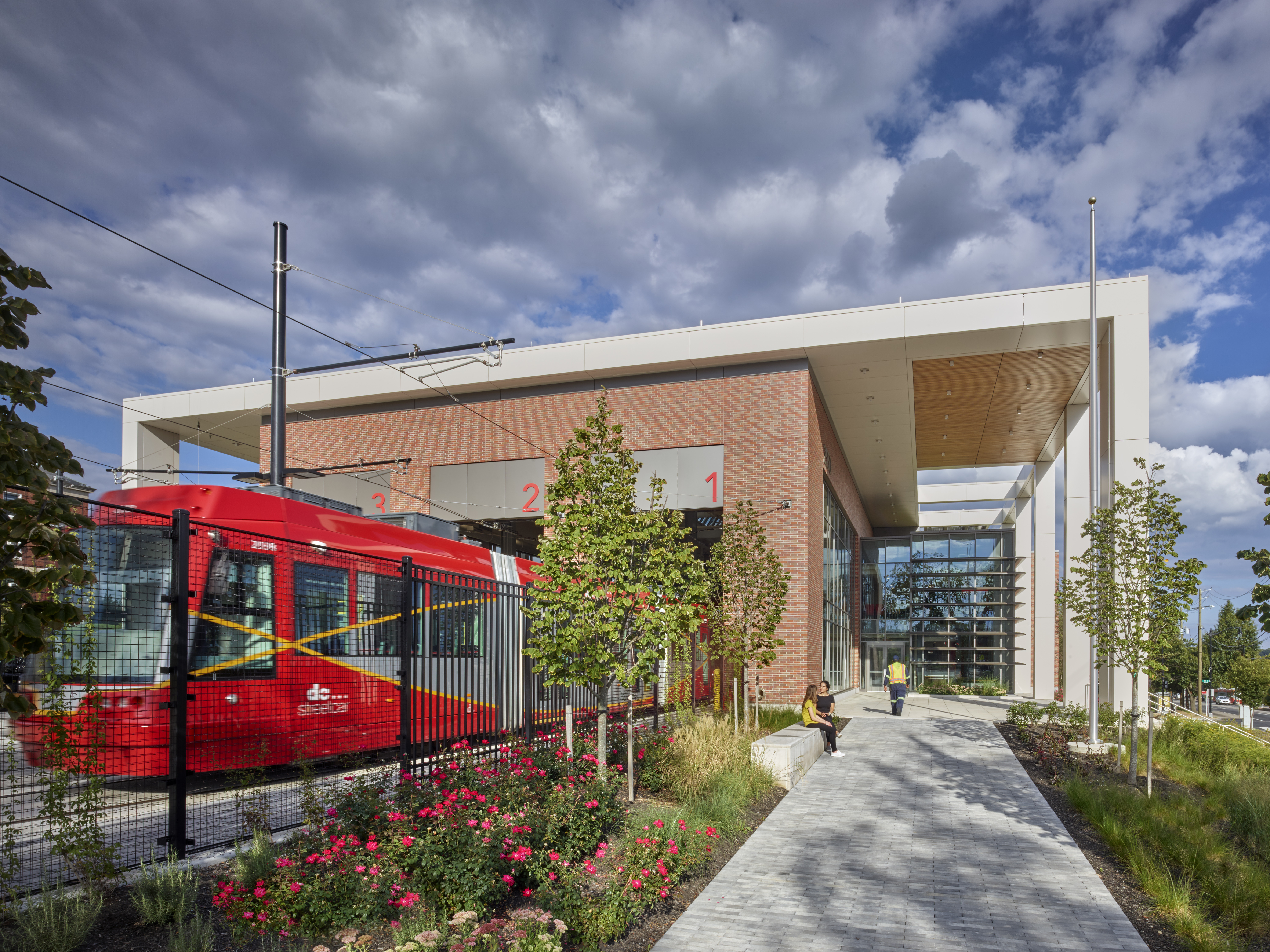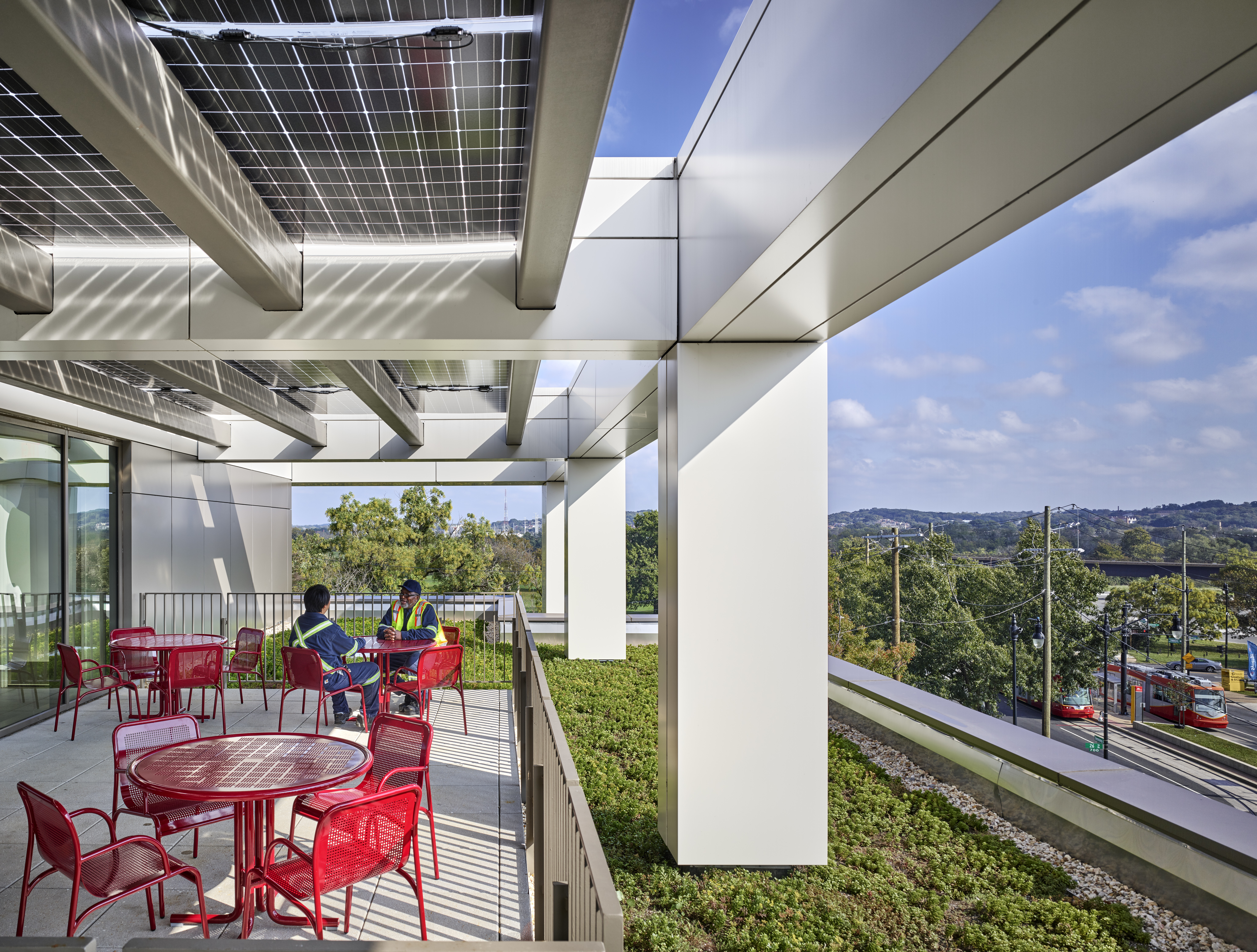 Project Credits
Interior Designers/Landscape Architects: ZGF Architects LLP
Structural Engineers: A+F Engineers
MEP/FP Engineers: SETTY
Civil Engineers: Wiles Mensch Corporation; JMT
Industrial Engineers: LTK Engineering
Project Managers: HDR
Construction Managers: Amec Foster Wheeler
General Contractors: M.C. Dean; Lane Construction; McCullough Construction
Photographer: © Halkin Mason Photography
---
Brightline
Miami, Ft. Lauderdale, and West Palm Beach, FL
Skidmore, Owings & Merrill in association with Zyscovich Architects
Chapter Design Award in Architecture
Citation for Urban Catalyst
Brightline, the only privately owned, operated, and maintained project of its kind in development today in the U.S., currently serves three South Florida stations: Miami (the largest of the stations), Fort Lauderdale, and West Palm Beach. It's part of a 235-mile network of rail lines that will connect South Florida to Central Florida and ultimately to Orlando. Each station designed by the architects shares the same visual identity—super-scaled v-shaped columns that form truss-like superstructures. Each station was conceived as a hub for transportation and urban life with mixed-use development such as residential towers, an office tower, and retail concourse.
Project Credits
Residential Architects: NBWW
Interior Designers: Rockwell Group
Landscape Architects: ESDA
Lighting Designers: Domingo Gonzalez Associates
Signage & Wayfinding Designers: Pentagram
Structural Engineers: Skidmore, Owings & Merrill; TY Lin
Train Viaduct Engineers: EAC; URS
MEP Engineers: TLC
Civil Engineers: Chen Moore
Code Consultants: CCI
Vertical Transportation Consultants: VDA
General Contractor: Suffolk Construction Company; Moss & Associates
Photographer: Lucas Blair Simpson © SOM
Back to
2020 Awards Show