Vote for this team by donating to the
Capital Area Food Bank!

Book:
The Giving Tree
Written and Illustrated by Shel Silverstein
Number of Cans:
2,404
Team:
Kiley Wilfong Cullen
Suzi Schmidt
Jessie Ponce de Leon
Lauren Kerlin
Alex Sarant
Special Thanks:
All of our donors!
Whiting-Turner Contracting Company
Beyer Blinder Belle
GordonDC
Alison Beisner, Susan Castellan, Courtney Dalimonte, Courtney Scheepers, Bryan Embrey, Laura Ferrer, Kami Fitzpatrick, Gus Newman, Ian Buchanan, Josef Cruz, Katherine Hummelt, Kelly Offerman, Kevin Eye, Liz Kovacevic, Brooke Logan, Mackenzie Tidwell, Michael Roselius, Kathy Pena, Rachel Edelstein, Jeff Rakitt, Rebecca Meyer, Sarah Wassel, Scott Archer, Teresa Lin
The Giving Tree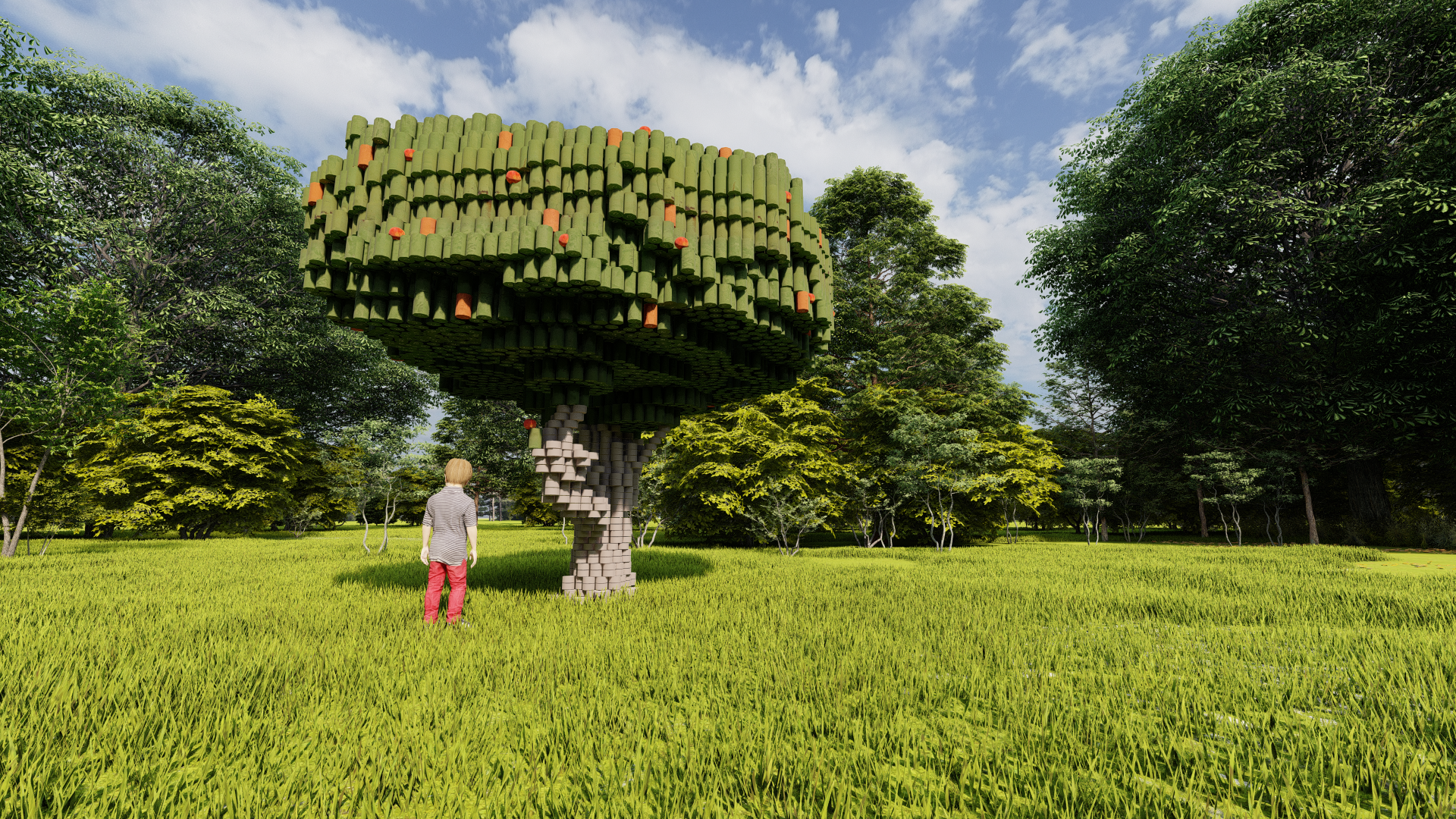 The Giving Tree from Whiting-Turner on Vimeo.
Filled with rich green leaves and supported by a strong trunk, we honor essential workers this year with The Giving Tree in hopes to give back for their tireless efforts this year! The Shel Silverstein book is about sacrifice and the passage of time – both concepts that are relevant during a pandemic that's lasted most of 2020. From farm workers to manufacturing employees to delivery drivers to grocery employees, we thank you for helping us keep food on the tables for our families!
Ingredients:
Del Monte, Fresh Cut Leaf Spinach, 13.5 oz, 960 cans
Chicken of the Sea, Chunk Light Tuna in Oil, 5 oz, 1396
Hunt, Tomato Sauce, 15 oz, 48
Back to
2021 CANstruction